How many people have heard about a custom gun company, called Polymer80 (P80)? I actually just heard about Polymer80 last year when I came to the office and the guys were putting on the P940SS slide on a Glock 43 Gen 3. 
After learning more about their company, I have come up with a (list of considerations) for our readers before they buy anything from P80. 
I recommend using this blog as your own personal buyer's guide to understanding how they can improve your pistols.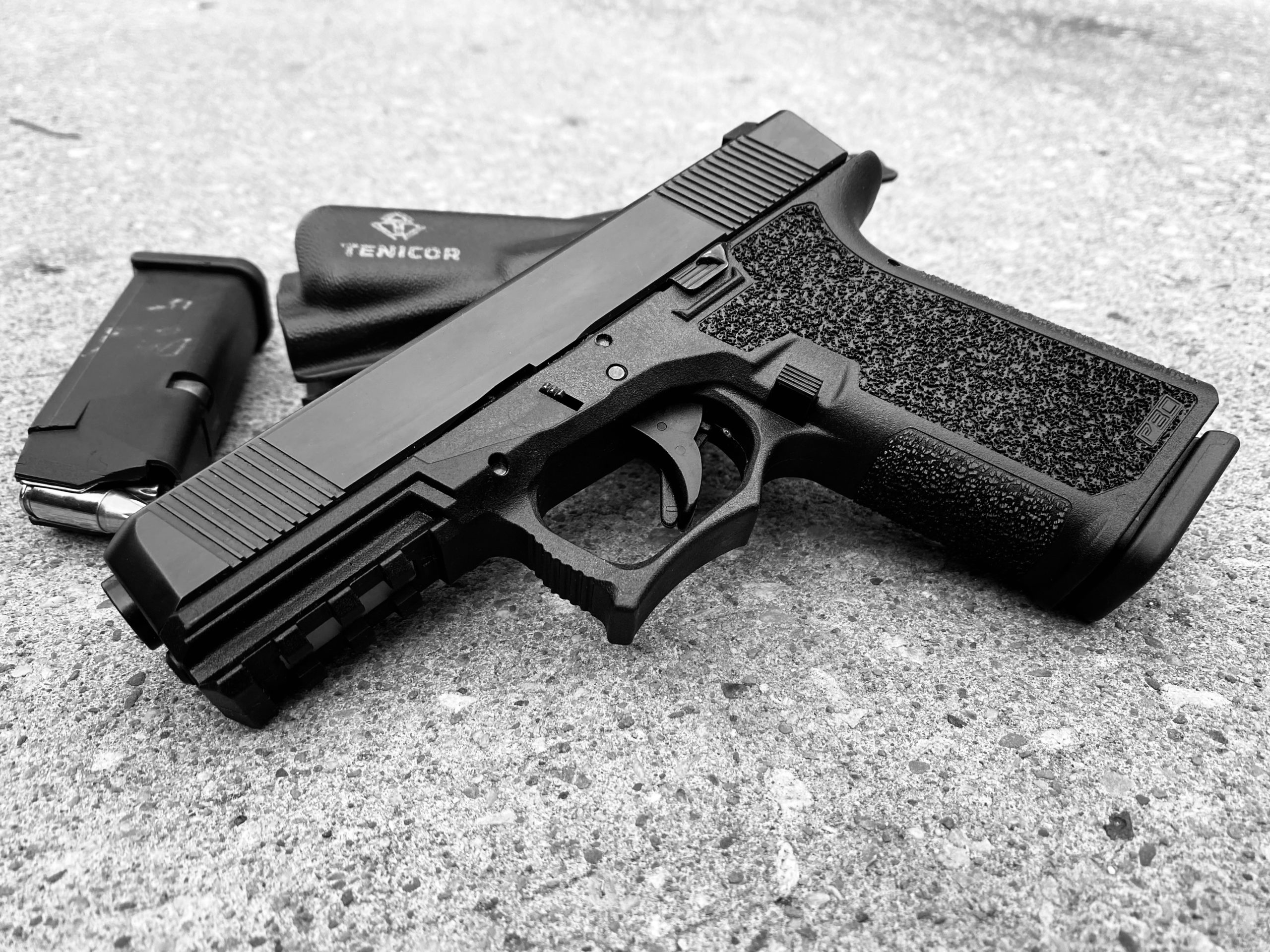 What Does Original Equipment Manufacturer (OEM) Mean?
It's important to always check where you buy your gun parts, especially when it comes to Glock parts. Glock, as everyone knows, is the most popular handgun brand in the world and there are more spare parts and alternatives than any other pistol brand. 
It's awesome to always have access to parts to customize your gun in almost any imaginable way, but there are a lot of parts that are not made specifically to Glock standards. This causes many problems, but for starters, it can cause serious injury or death if you install parts that are not meant for a gun. Most likely, it just won't fire, but if everything was correct except the slide or trigger assembly, you could have an explosion in your hand as you pull the trigger.
OEM Glock means that the parts listed are certified by Glock with the exact specifications that Glock uses for each pistol. Polymer80 is an OEM Glock company that produces parts for Glock with extreme precision and safety considerations.
Polymer80
Polymer80 got its name for providing 80% pistol kits to build custom pistols with compatibility with Glock and Sig Sauer pistols. For example, if you wanted deeper front and rear serrations on your Glock 17 or 19, you could change the stock slide out for a P80 PF940SC slide Assembly. Whether you want to change the grip, slide, barrel, or spring, P80 has compatible parts for your Glock or Sig. 
In the past year or so, we've noticed there is a lot of attention paid to P80 in the gun community and most people I know have raved about their new custom pistols. Since their increased success, P80 is now selling fully built custom pistols with its PF-Series pistols, pistol conversion kits, and AR-15 parts. 
Polymer80 separates itself from its competitors with the emphasis on building custom pistols with varying features to accommodate almost any style shooter. Similar to when I first learned how to load ammo, building a pistol from scratch is much easier than it sounds.
Building a pistol with Polymer80 parts offers a completely different feel than most pistols with its unique custom features, such as the Stainless Steel Locking Block Rail System (LBRS) and the Stainless Steel Rear Rail Module System (RRMS).
P80 Frame Kit
I think it's best to start with the place that Polymer80 started and that's the P80 Frame Kits. There are 4 different sized pistol frames that P80 offers, including the sub-compact, Compact, single-stack, full-size, and large-frame.
For this blog, I want to focus on the compatibility with the Glock 19, 23, G17, 34, 17L, G22 (40S&W), 35, 24, and the G31 (.357Sig).