Apparently, there's a cafe on Fort Carson that used to be a shoot house. Rumor has it, someone turned it into a cafe that serves MREs. Of course, it's on a military installation, so it's exclusive access only. So, if you haven't had your fill of crappy food lately—though we've heard that MREs have had a makeover as far as tastes goes—then maybe it's worth the visit.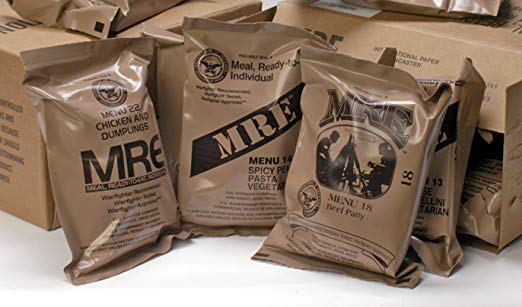 People have even left reviews about the place, earing it a whopping 5 stars on Google—okay, it's only two reviews, but still. The stars allude to a fantastic dining experience, but the words tell a completely different story.
Cody H. wrote, "Great Food. I'd prefer ordering Pork Sausage Patty (Maple Flavored) for Breakfast. What you pack in, you pack out." Pack out after three days of constipation, maybe…
Foxtrot Kilo wrote, "Great food, but, you gotta bring it yourself. Also, military only."
Hmmm, maybe it's not the kind of cafe you're thinking of.
If you've been the victim of this top-notch establishment, please feel free to leave us your comments below. We'd love to hear about your experience, and find out why people keep coming back – maybe it's the friendly environment?
Don't worry, if you can't take advantage of this fine dining facility, feel free to buy some expired MREs off Amazon. Okay, we're kidding, they might not be expired. But, they would make a great Christmas present for your brother-in-law, trust us.