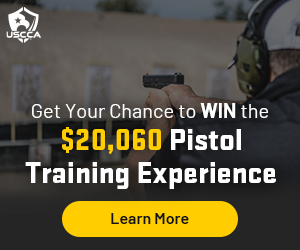 The Mossberg Modern Rifle (MMR) is a carbine rifle chambered in 5.56mm NATO and built with a free-floating barrel and a flat-top Picatinny Rail system. The MMR is built with adjustable and removable front and rear sights and a 6-position adjustable stock. The free-floating barrel is an amazing feature that not very many AR-15 carbines offer because of the cost of production. Mossberg decided to build around the free-floating barrel to ensure accuracy at ranges up to 500 yards with very little felt-recoil. The adjustable and removable sights give the MMR great versatility to place aftermarket sights, optics, or scopes without the addition of extra tools. To ensure durability and dependability, the MMR was built with a low-profile MOE Magpul M-Lok forend/handguard.
Specs:
| | |
| --- | --- |
| Caliber | 5.56mm NATO (.223 REM) |
| Capacity | 30+1 |
| Barrel Type | w/ A2 Flash Suppressor |
| Barrel Length | 16.25″ |
| Sight/Base | Top Rail, Rail Mounted Adjustable Sights |
| Twist | 1:8 |
| LOP Type | Adjustable |
| LOP | 10.5″-14.5″ |
| Barrel Finish | Phosphate/MilSpec Hardcoat Anodized |
| Stock Finish | 6-Pos Adjustable Synthetic |
| Weight | 7 |
| Length | 35.75″ |
| MSRP | $967.00 |
What is Magpul?
The Magpul Magpul Original Equipment (MOE) M-LOK Hand Guard was built to replace the plastic handguard on the M4 and M16. Magpul designed this specific handguard to fit easily and comfortably on any carbine rifle operated by a gas system. The M-LOK mounting points are easier to install accessories to your rifle than the standard guardrails on the M4 and M16. The M-LOK slots are situated at the 2:00, 6:00, and 10:00 positions to mount a Picatinny Rail or laser, light, sling, or grip to the forend. Magpul creates each handguard from a heat-resistant polymer that replaces the aluminum or plastic for more durability, safety, and reduction in weight. The handguard is also built with a front lip and side extension shields to prevent you from burning your hand if you prefer a forward grip. In my years in the military and police officer, I've never seen anyone complain about having a Magpul forend and handguard.
Why Should I Buy The Mossberg MMR?
The MMR is one of the most unique and affordable AR-15 carbines on the market today. The free-floating barrel with the Magpul M-LOK attachment system is incredibly versatile and low-profile. This AR-15 style carbine can be loaded with 31 5.56mm NATO bullets and will fire accurately up to 500 yards for a point target, due to its barrel and muzzle design. The A2 muzzle will also allow easy attachment of a suppressor. The adjustable stock gives the shooter the ability to zero in their length of pull distance to accommodate their arm length and distance they're wanting to shoot at. You can buy the MMR brand new for less than $800 at Palmetto State Armory and give yourself more opportunity to add a high-end optic or scope to replace the iron sights.
Where Can I Buy the MMR?
It's always best to research every possible place that sells guns in order to get the best possible deal for yourself. These are just 7 options to choose from and so far RK Guns offers the best deal. Another thing to consider is the prospect of buying the MMR used because it's built with quality to last and you'll end up saving at least a few hundred dollars. This will give you the option of customizing your rifle with high-end accessories for an absolute beast of a rifle.
Palmetto State Armory
Gun Broker
Gearfire
Gallery of Guns
The Shooting Store
Armslist
RK Guns- $600 brand new!!!
How Do I Take Apart and Clean the MMR?
Every gun needs to be cleaned after use if you want your gun to not only run smoothly but last longer. I always recommend that you oil your gun before you fire it (wipe away the excess oil before firing). As you fire your rifle, carbon from the gas operation will build up inside your bolt, barrel, and mag well. As by-products from the gas build-up, it will begin to take a toll on how the bullets feed in the barrel, the magazines feed in the well, and how smooth the bolt cycles.
Takedown steps:
Ensure your gun is cleared
Dry fire the rifle after cleared to release the tension
Place your rifle on safe
Push out the rear takedown pin
Slide the Bolt carrier group out
Take out the charging handle
Push out the front takedown pin
Use cloth wet with CLP to clean all parts in your bolt carrier group (bolt, firing pin, etc…)
Use a cleaning rod to clean the barrel with cloth and CLP
Reassemble the bolt carrier group
Push in the front takedown pin
Insert the bolt carrier group back into the receiver
Place the charging handle back into the receiver
Push in the rear takedown pin
Send the bolt forward and place your rifle on fire (do not load!)
Ensure the charging handle works properly and dry fire to ensure everything is working
How Do I Customize my MMR?
I've always been in the school of thought that less is more when it comes to my carbine rifle. I feel comfortable with an optic, light, and maybe a forend grip for added stability when I'm shooting at targets up to 500 yards. One thing to keep in mind is that the more gear you put on your rifle, the heavier it's going to be, and the more chances that something fails in your moment of need. I see the appeal for loading your M4/AR-15 up with everything it will fit because it will look cool, but it could also throw off the balance and weight of the rifle. I recommend starting with a good optic, tactical light, and forend grip and working from there.
Vortex Optics Strikefire II Red Dot Sight
I believe that you always need to start with your optic because you need time to train with it and get accustomed to its size and weight. Vortex is one of the best optic companies on the planet and this Strikefire II is no different. Its O-ring is sealed to make it completely fog-proof and waterproof and built around a single piece of Mil-Spec aluminum to reduce the felt-recoil and reduce the overall weight of the optic. It has a max elevation and windage MOA of 100 to accommodate any situation from the high winds of Wyoming to the elevation changes of Colorado. The best feature for me is the unlimited eye relief that allows you to keep both eyes open and still see the red dot sight. It has 10 brightness settings to ensure you can see the dot in low-light situations and adjust for the blinding light of the Sun.
Streamlight 69260 TLR-1 HL 1000-Lumen Tactical Weapon Mount Light 
The Streamlight TLR-1 HL is very expensive, but you get a 1,000 lumen of light to illuminate anything in front or around you with the extra-wide beam. You'll gain a tactical advantage by using this light from the brightness that will blind or disorient your target up to 928 feet! The Streamlight runs for 1.5 hours on a lithium battery and comes with a lifetime warranty. The light is ambidextrous and can be mounted on your side Picatinny Rails with no tools and never requires you to put your hand in front of the muzzle. It's waterproof up to 3.2 feet of water (1 meter) for up to 30 minutes. It's made from hard-anodized machined aluminum that increases its durability and longevity in any situation you can throw at it. I recommend looking at the Flat Dark Earth Brown because it looks so sleek and unique.
CLS Tactical Vertical Grip
There are better and more expensive grips out there, but this one is unique and gets the job done for significantly less than its competitors. It will fit on any Picatinny Rail System you attach to your MMR and weighs .21 lbs (3.4 oz). It's very sturdy and doesn't wobble when installed correctly and provides another platform to use for longer shots. For example, If you are shooting from cover and can rest your rifle on a wall, bench, etc…, then you can use this handle as a stabilizer as you shoot. The coolest feature is the concealed battery compartment inside the handle. I recommend storing your Streamlight batteries inside here to give you added illumination time without digging into your bag looking for batteries.