The Mossberg 930 series is a set of 4 styles; 930 Hunting, Tactical, JM Pro, and Pro-Series Sporting Shotguns. The Mossberg 930 series are all autoloading shotguns designed to shoot quickly and accurately.
Autoloader shotguns are shotguns that do not require the shooter to manually force a shell in the chamber before shooting. For example, a pump shotgun (Mossberg 590) has to be racked after every shot for a shell to be loaded into the chamber of the gun.
The Mossberg 930 series shotguns can load anywhere from 5 to 13 shells into their shotgun without reloading. The ability to fire all of your shells with a pull of the trigger classifies the 930 series as a semi-automatic shotgun.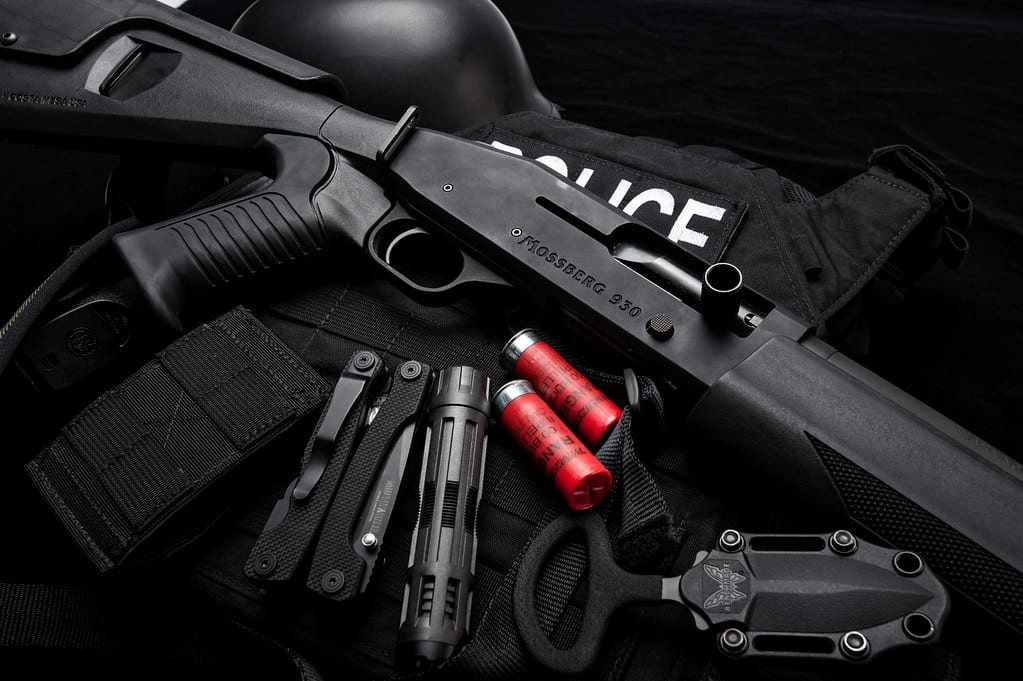 Whether you want to hunt, compete in a 3-Gun Competition, or defend your family, the Mossberg 930 is a tremendous choice for you at an affordable price.
Mossberg 930 Waterfowl Shotgun
Mossberg 930 Hunting shotguns have a dozen models to choose from, based entirely around what animal you're wanting to hunt. Since Waterfowl are the most commonly hunted animal with a shotgun, I chose the Mossberg 930 Waterfowl Shotgun to review today. With a 28" and fixed 13.8" LOP, this shotgun is meant for a long sightline to guide your eyes onto flying birds. The Accu-Set choke is specifically designed to tighten the cone of shot into a tighter pattern for better accuracy at the ranges you need for hunting birds. The vented barrel allows gas to be controlled so the shotgun doesn't kick out of control and throw off follow up shots. The barrel venting provides much better recoil-control and comfort for the shooter in order to increase your chances of getting a kill.