Today we're highlighting a fellow veteran-owned and operated company, Hard Head Veterans (HHV). They specialize in ballistic helmets for those defending our country and communities, and that's something we can get behind. In this blog, we're going to cover three types of helmets HHV has, the Ballistic Helmet ATE, Tactical Helmet ATE, and the MICH/ECH HHV BTE Ballistic Helmet. We'll also point out some of the accessories you can attach to your HHV helmet.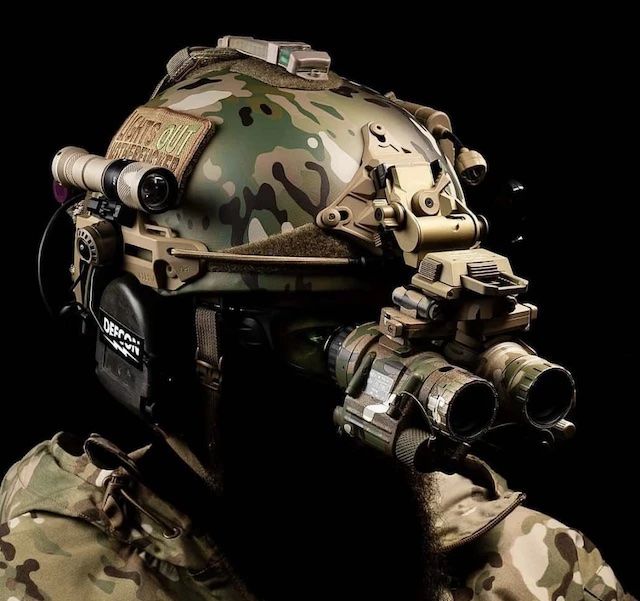 Ballistic Key Phrases
Before we get too deep into this article, I want to cover some key phrases you'll find on the HHV website, as they have placed value in them (as you, too, should do).
Backface Deformation
Maybe you've heard of backface deformation regarding body armor. A helmet should be capable of providing the same type of ballistic protection that might result in blackface deformation (if it's a ballistic helmet).
Backface deformation is how the armor is deformed as a result of being shot at. The ballistic helmet should stop the bullet before it penetrates the skin, but one thing to be wary of is how much deformation there is.
The more deformation, the more trauma your body will endure. The less backface deformation, ideally, the less trauma. When looking at ballistic helmets, you want to consider how much backface deformation will be present, especially because we're talking about protecting your head. One thing we're really happy to see is that HHV not only provides this information but that it's easy to find on their product pages.
Blunt Impact Testing
Not all injuries in the field result from being shot; that doesn't mean they can't threaten your life. And for that, HHV produces helmets for activities outside of combat, such as extreme sports. This is where blunt impact testing comes into play. If you fall, get into a motorcycle crash, or have a parachute drop, you need head protection, and blunt impact testing determines the protection level. This is done by dropping the helmet on different impact sites, meaning it's dropped on the front, back, left, right, top, etc., of the helmet.
If you're interested in HHV's test information, they are forthcoming and include the results with their bump helmets.
NIJ Testing
Many companies, such as Hard Head Veterans, run tests similar to that of the NIJ, even exceed the NIJ's testing standard by going through independent testers who emulate the NIJ.
If you're interested in HHV's test results, they are forthcoming and include the actual test documentation on their website. This is important to note because some companies will try to hide their results; this is usually a bad sign. We're happy to see HHV includes this information.
V50 Ballistic Testing
If you're purchasing a helmet for ballistic protection, you want to know it's capable of protecting you from just that. One way to determine that capability is through V50 ballistic testing, which stands for Velocity-50%.
The name comes from bullet penetration. During testing, 50% of bullets penetrate, and the other 50% do not.
Using high partial and low complete penetration data, V50 velocity is calculated. Basically, what this means is, the company is testing to find out what the upper limit is. At what point does your helmet not work?
HHV includes their V50 results, so you know what you're getting when purchasing their ballistic helmets.
RTP/BTD Testing
Many tests go into making claims that ballistic protection does what it says it will. One of those tests used by HHV is the RTD/BFD test. These tests are used to determine backface deformation, which I covered above.
HHV includes their RDT/BFD results, so you know what you're getting when purchasing their ballistic helmets. Make sure you're looking for this type of information when purchasing any ballistic protection. If a company isn't forthcoming, it's a bad sign they have something to hide, and you aren't getting what they claim to be selling.
Hard Head Veterans Helmets
Now that we covered all the necessary vocabulary that should be associated with ballistic and bump helmets, let's move onto the helmets HHV has to offer.
Ballistic Helmet ATE
The  Ballistic Helmet ATE is rated as a level IIIA helmet and has a high-cut design. This makes it a good option for LE, Military, Security Contractors who need ballistic protection. And because it has a high-cut design, it helps eliminate unnecessary weight. It's also considerably cheaper than the other options on the market. While it's on sale for $485, it's still a much cheaper option, even at its standard price of $699.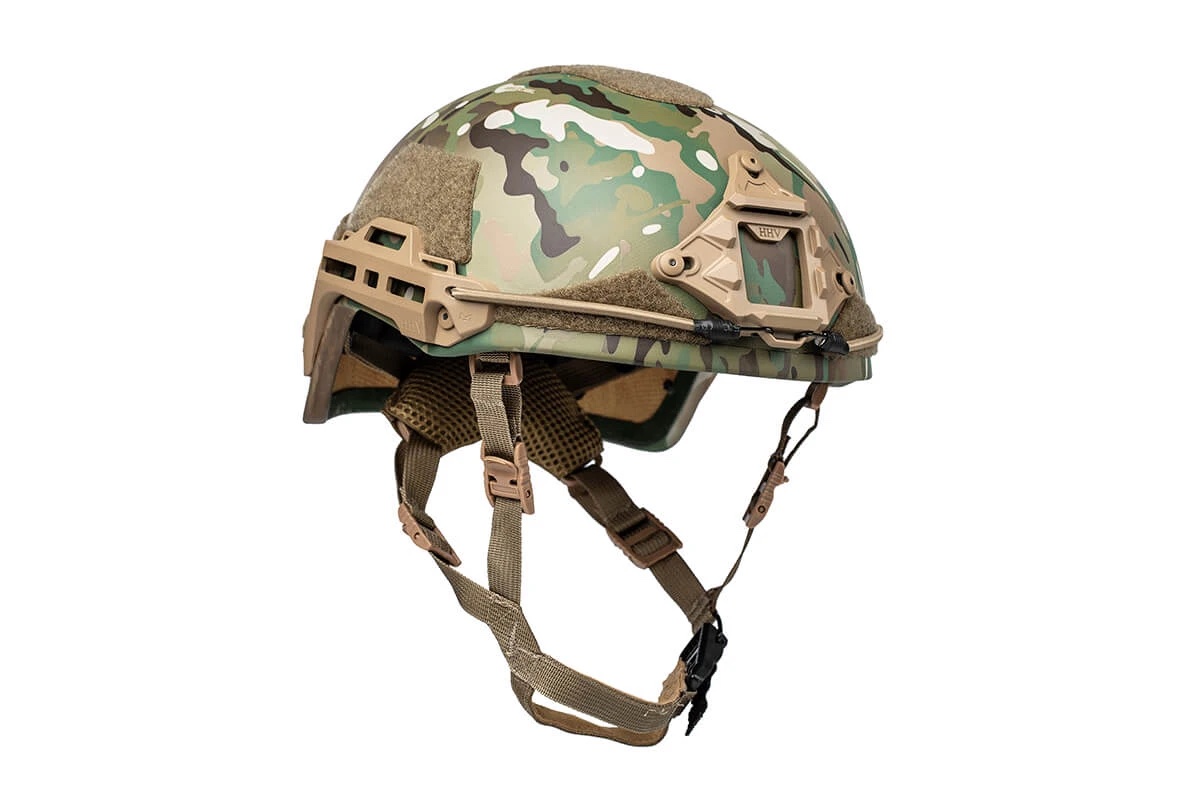 Ballistic ATE Specifications
Weight: 3 lbs.
Price: $485 (On sale as of Feb. 19, 2021)
Tactical Helmet ATE Bump
If you're not looking for ballistic features, the Tactical Helmet ATE Bump might be your go-to. Coming in at only 1.4 lbs, it's a lightweight and modular helmet made of polycarbonate blend you can use for tactical purposes such as Search and Rescue or even sports.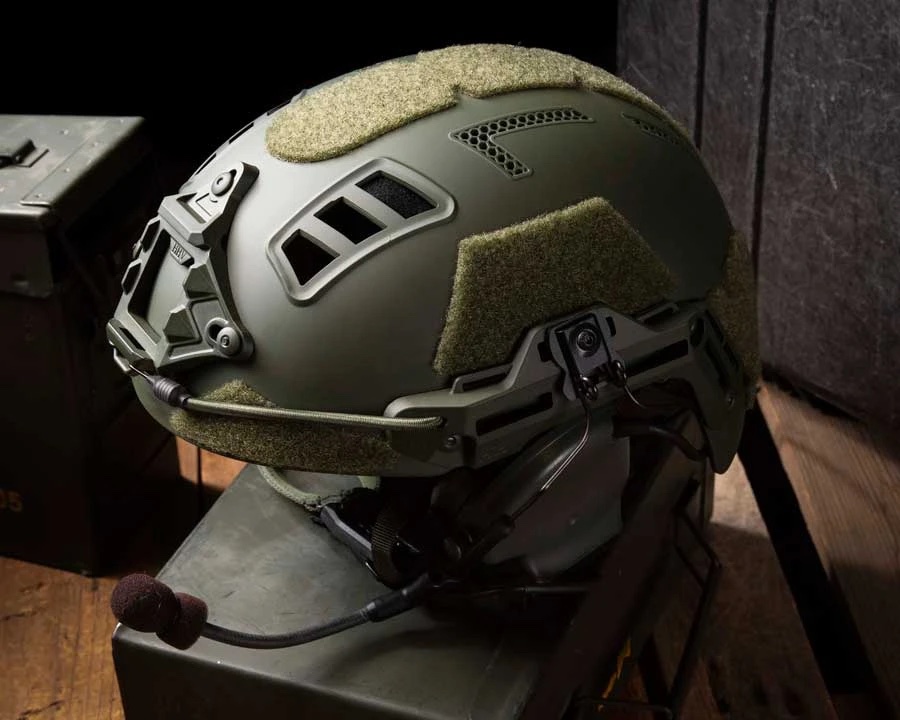 Price: $ 199.00
MICH/ECH HHV BTE Ballistic Helmet
The MICH/ECH Hard Head Veterans BTE Ballistic Helmet is an NIJ level III ballistic helmet. And because it's made from DuPont Kevlar, you get the protection you need against blunt objects or ballistics you might face. It also comes at a much lighter weight than you might expect from Kevlar, weighing between 2.6 and 3.3 lbs, depending on your helmet size. It's also the cheapest ballistic helmet on the market, making it a great choice for departments or units needing protection for their brave men and women.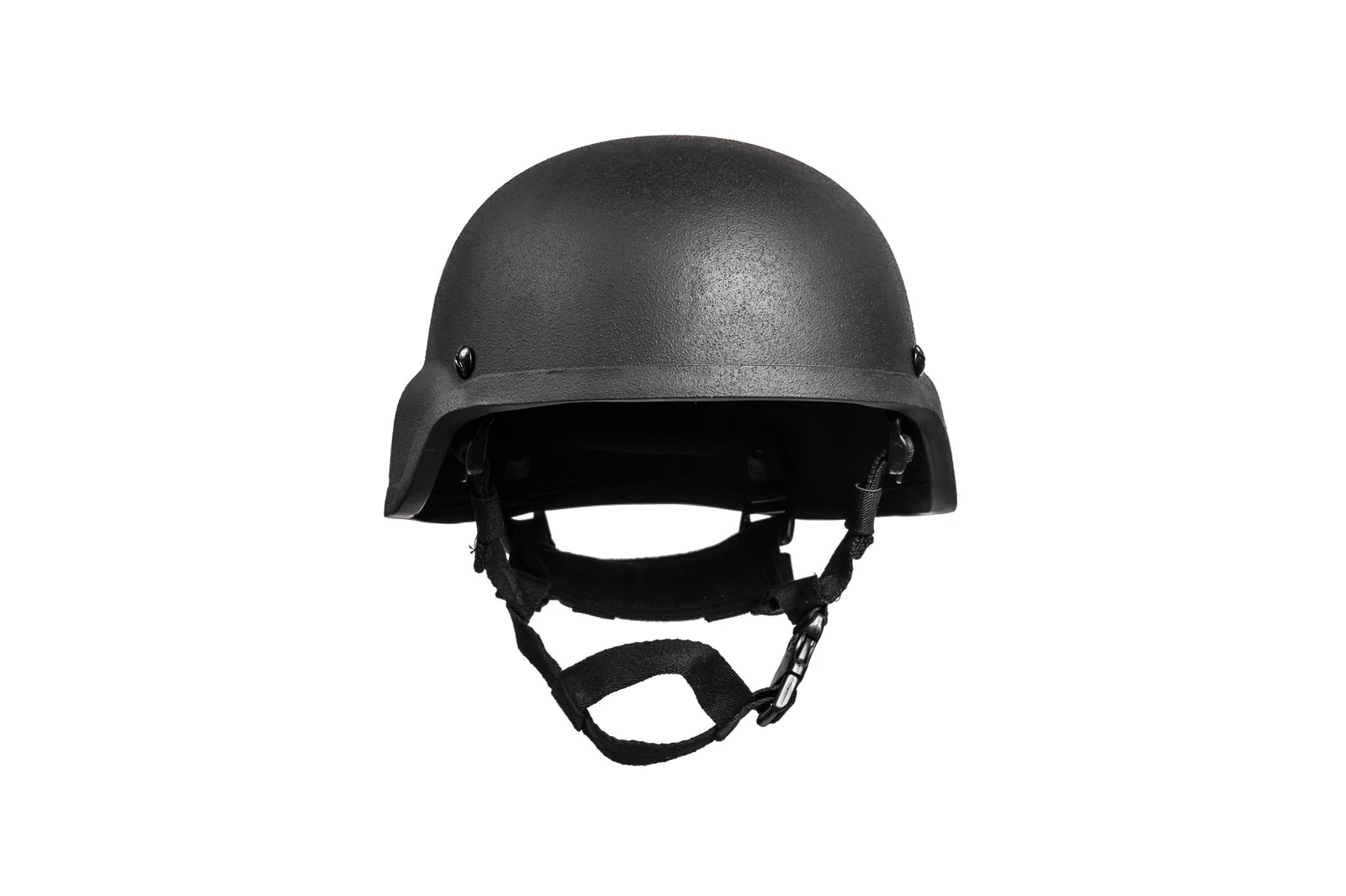 Price: $325.
Tactical Helmet Accessories
There are all sorts of helmet accessories on the market. A couple designed specifically for HHV helmets that we'd like to note are the tactical face shield and their rifle-rated ballistic helmet up-armor.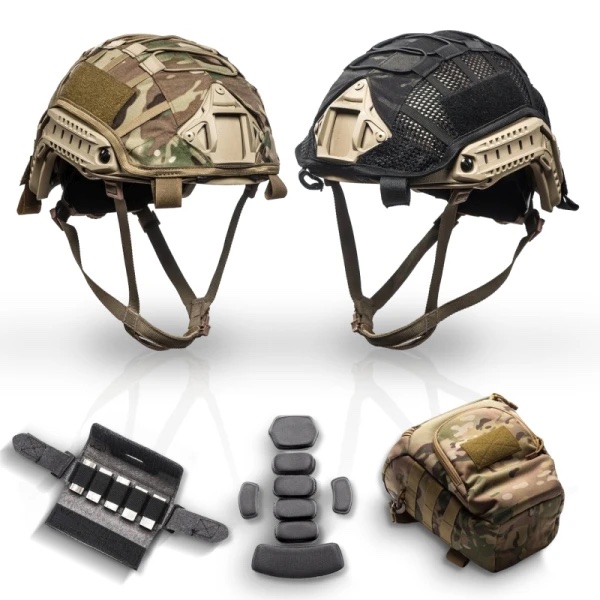 Tactical Face Shield
The HHV Tactical Face Shield attaches to HHV's ATE ballistic or bump helmet so that you can have protection from blunt impact and ballistic/fragmentation. They have a full-face shield, which is a great option if you're dealing with riots. But if you do not require full-face coverage, there's also the half-face shooter's shield, which makes shouldering a rifle much easier than with full coverage.
You get both for $199 (on sale as of Feb 19, 2021).
Rifle-Rated Ballistic Helmet Up-Armor
If you're looking for added protection, the up-armor plates are worn in conjunction with HHVs' ATE Gen 1 and Gen 2 ballistic helmets. What makes this stand out is the plate's ability to defeat some of the most common rifle rounds, such as 5.56 and 7.62. There's also minimal backface deformation, which means less head trauma. The plates are currently on sale for $249.
Hard Head Veterans is based out of Sweetwater, TX. And one thing we're proud to see is that they put precedence into hiring veterans. With their new manufacturing facility, you'll want to stay tuned for hiring opportunities as well as awesome new products.