After using Gatorz Eyewear for the past 4 years, I felt it was time to give my opinions on them.
The most common question I kept getting was, "is Gatorz Eyewear rated for ballistic protection?" Although I could never say yes, they have always been rated as impact resistant. I've been on the range more times than I can count, shooting all day with my Gatorz on, and never experienced any issues.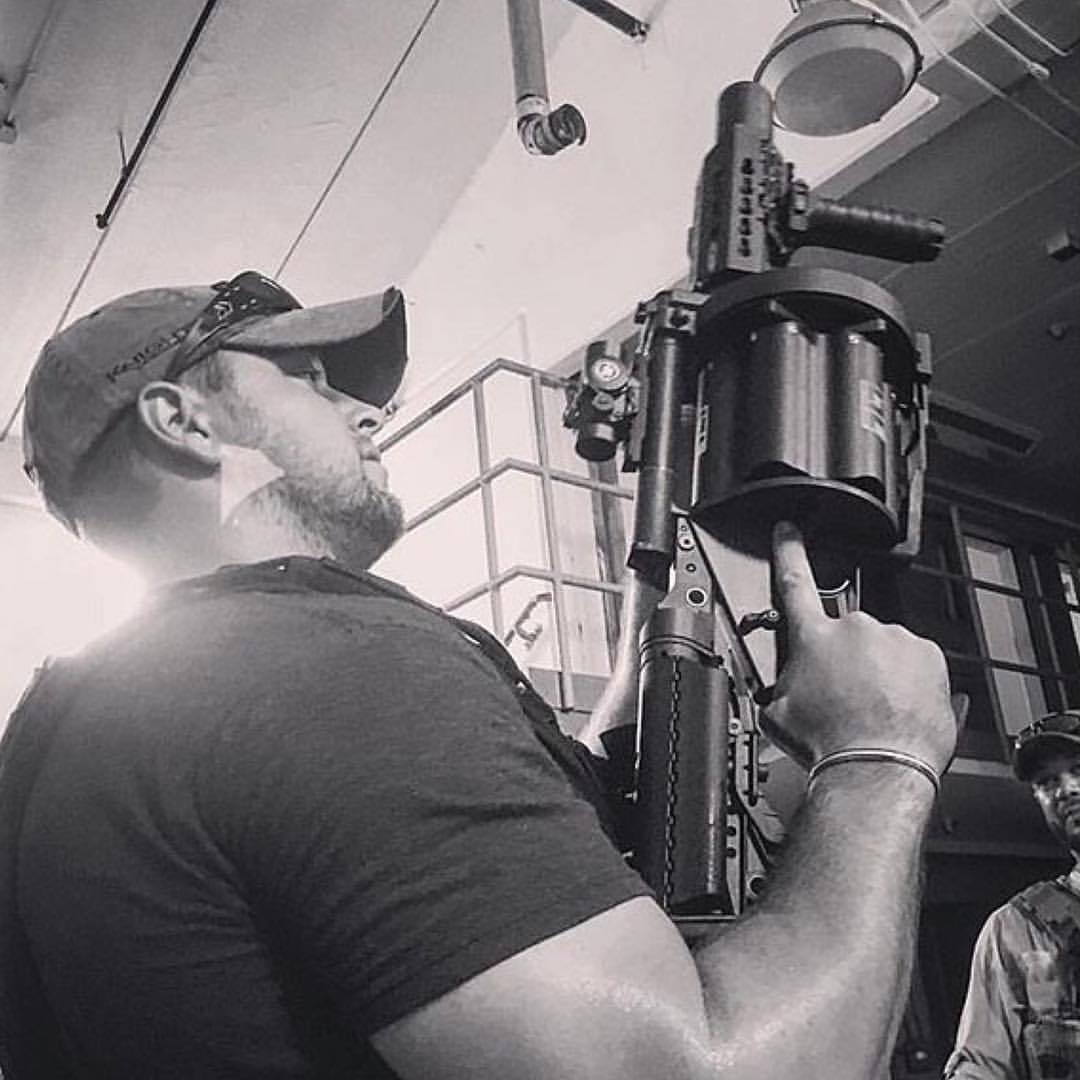 Gatorz has since answered the call with their ANSI Z87+ rated eyewear. With them now having the ANSI rating, they now have the doors opened to supply ballistic eyewear to both military and law enforcement units.
Get a pair of Gatorz today and not only protect your eyes from the sun and other debris impacts, but look bad-ass while enjoying your freedoms.
My newest addition to the collection is the Z87+ MILSPEC Gatorz Specter. The new Specter is a high-performance frame featuring all the benefits of a wrap style complete with edgy, hard lines.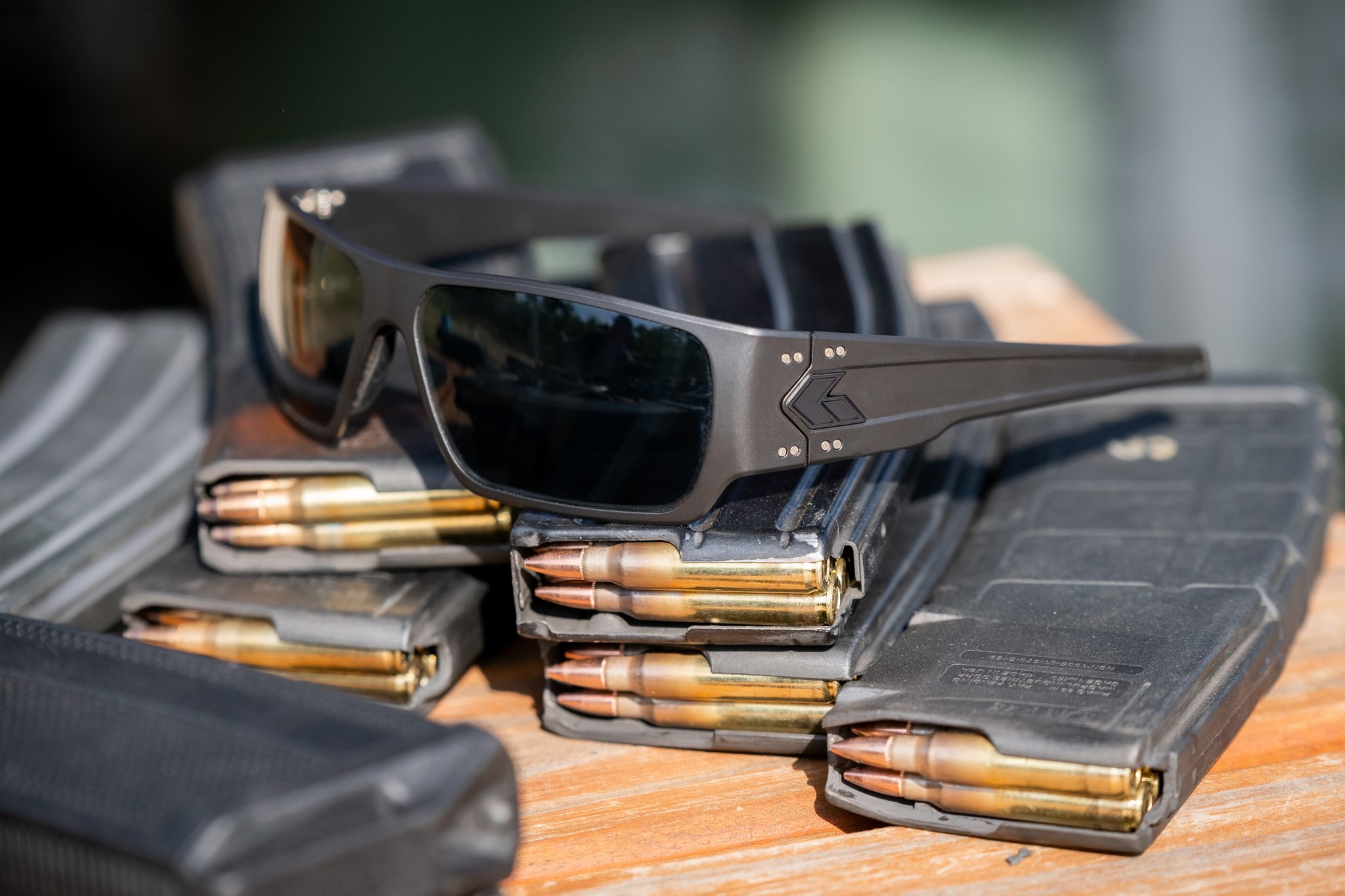 I also know of several active military and government contractors that swear by Gatorz Eyewear, so I'll include their thoughts on them as well.
Comfortable Fit and Durable Design
The frames can be custom fit by slowly bending the heat-treated aluminum to perfectly contour to your face.  Gone are the days of having sunglasses that are never really all that comfortable and cause hotspots behind your ears.
The hinge mechanism that connects the frame and the arms are reinforced by 5 barrel hinges, two per arm riveted in place.
The styling of Gatorz Eyewear is spot on. I was one of those guys always looking for the right pair of sunnies to throw on for the day. Out of the box, the Gatorz fit the bill. And 4 years later they still fit the bill, although now I have to choose which pair of Gatorz to wear.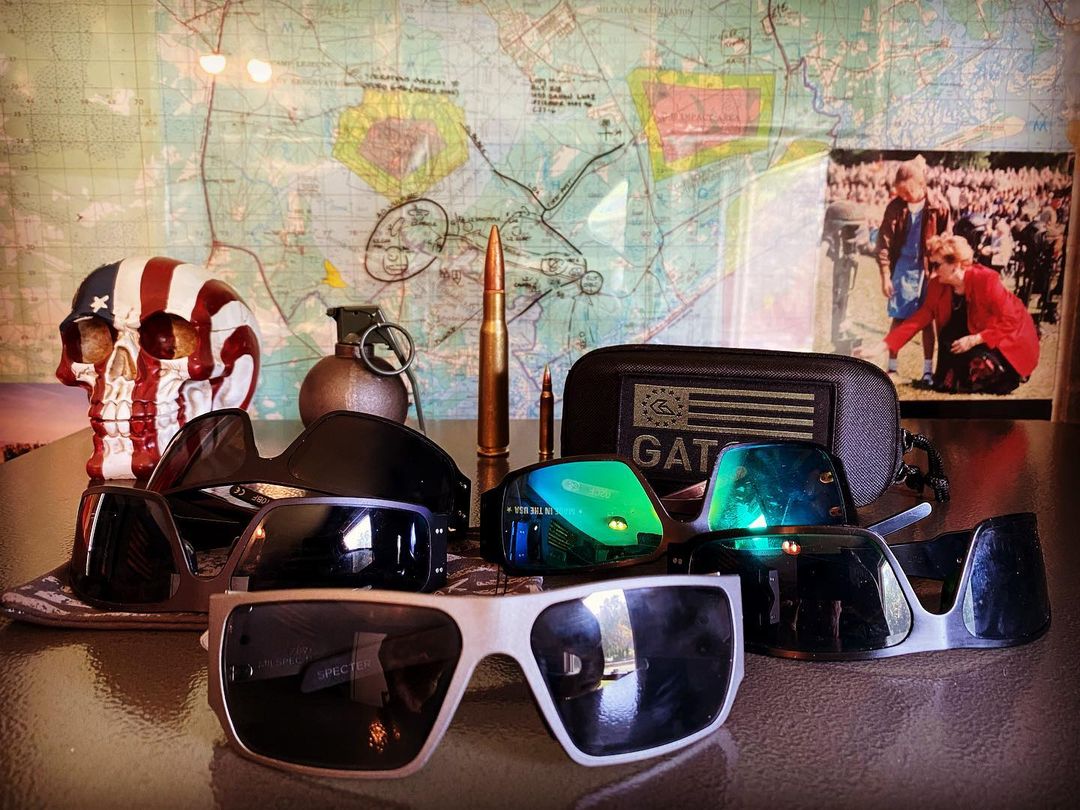 To go along with the looks, the optical quality is superior to others and was one thing I noticed immediately when walking outside. Everything looks crisp and sharp.