Today, we turn our attention to the legendary Galco Miami Classic Shoulder Holster—a piece of concealed carry gear that's been revered by gun owners and law enforcement professionals alike.
In this comprehensive review, we'll explore its unrivaled comfort, impeccable design, and superior functionality, shedding light on why the Galco Miami Classic stands tall among its competitors.
So, holster up and get ready for an in-depth exploration of this holster's exceptional features, as we aim to unveil the ultimate blend of style and practicality for the modern gun-wielding aficionado.
Galco Shoulder Holster Systems were based on a design that was originally drawn up by Galco founder, Richard Gallagher, back in the early 70s. Back then his primary end-users were Chicago Police Officers.
The Shoulder Holster design began to grow in popularity nationwide with its debut on a TV show in the 80s called Miami Vice.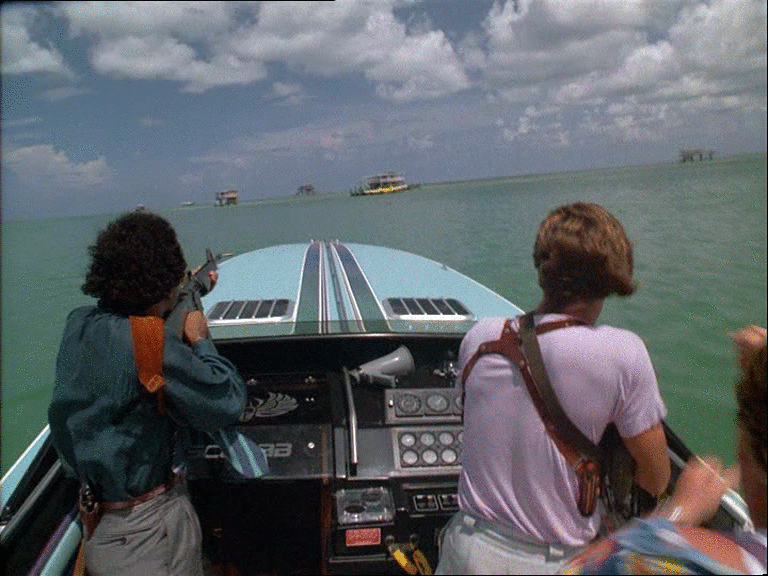 Now, over 40 years later, the Galco Shoulder Holster systems are still in use by law enforcement officers, responsibly armed citizens, and even some military personnel.
What makes this classic shoulder holster design so practical and useful is the grab-and-go convenience.
On a single system, you have your pistol and two spare magazines that you can literally grab and go in a hurry. It's akin to an original version of a battle belt, but you wear it on the shoulders vs your waist.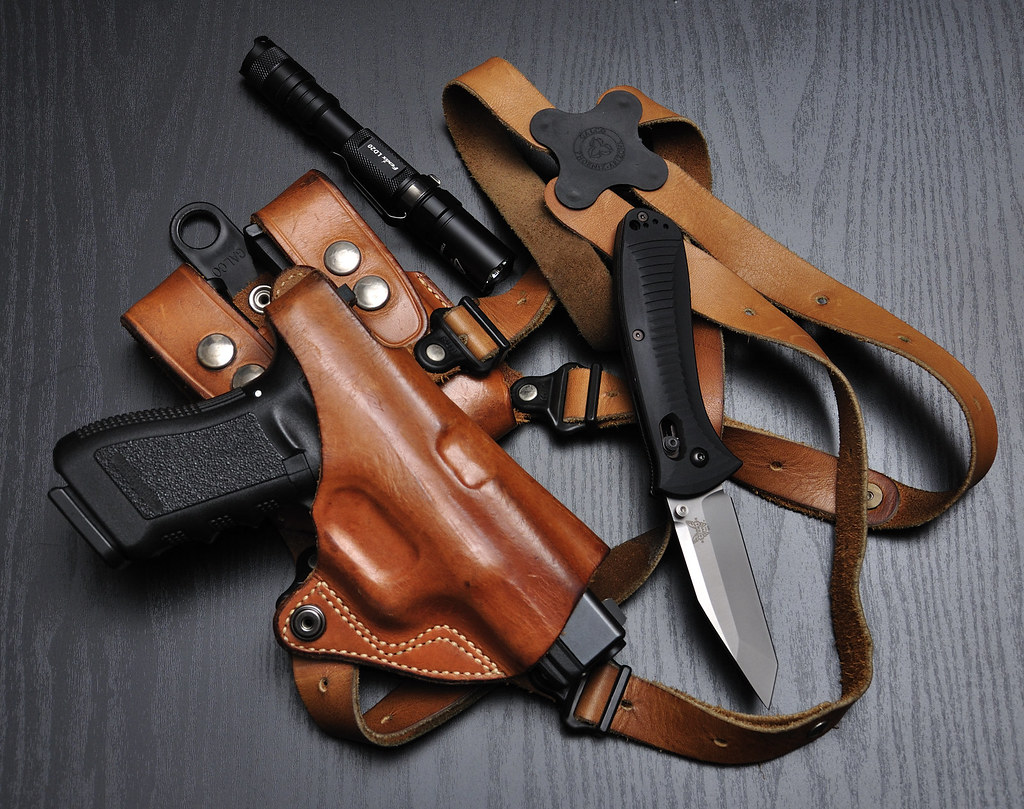 Galco Miami Classic Should Holster
While it may not ever really be winter in Miami, Galco's world-renowned Miami Classic shoulder holster system carries a handgun in a horizontal position for a very fast draw.
It also carries two spare magazines in a vertical orientation, securely held in place with snapped straps. Available for semiautomatic pistols, it's made of premium steerhide in black and tan.
Galco Miami Classic Features
Premium steerhide holster and magazine carrier
Silhouetted design accommodates multiple barrel/slide lengths (some will protrude beyond the leather)
Vertical double magazine carrier with secure flaps for autos
Double dump pouch for revolvers
Easily concealable 1" wide harness straps
Full-grain leather with swiveling Flexalon back plate
Accepts modular accessories
Fits chests up to 52"