Background Checks
If you've ever wanted to rent out a room, you might be interested in running a background check on any potential renters.  Or maybe someone wants to run a background check on you, and you'd like to know what information will be available to them. Of course, you might just interested in how background checks work. Below is a listing of what you can expect from a background check, tips, and some of the top apps you can use to run a background check.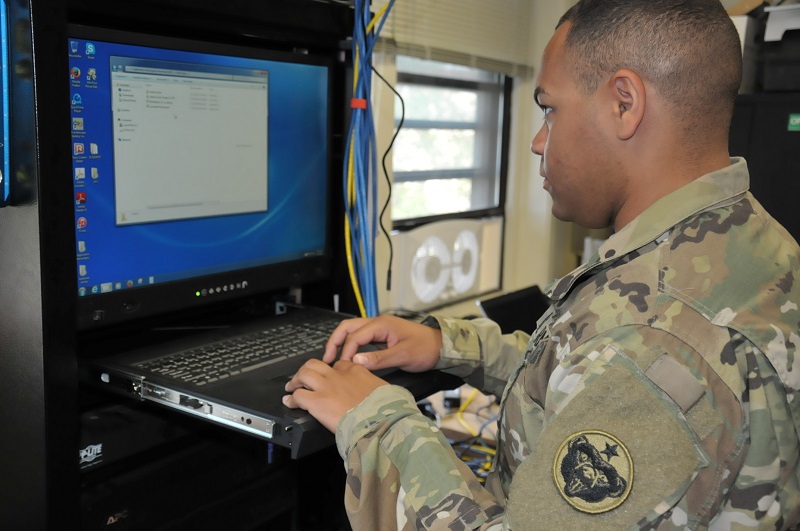 What is a background check? 
There are actually different types of background checks, so depending on which type you're running will depend on what information will be disclosed. For instance, if you're doing a criminal background check, you'll see information on a person's criminal history—did they get arrested, do they have a felony, or a misdemeanor? Whereas a reference check is to find out what kind of person you are based on what others say about you. Keep reading for a more detailed list of the various types of background checks you could use or have run on yourself. 
When to do a background check?
If you're not an employer, you might ask, when would I need to run a background check on anyone? The second most common reason, outside of employment, is renting out a room or your entire home to someone. It's probably wise to know who's moving into your home. Do they have a job (employment verification check), do they make on-time payments (credit check), are they a decent person (reference check). With that being said, yes, anyone can run a background check on you, but the best programs will require a full name and SSN to do a thorough background check.
Background Check Considerations
If you're the one running the report or requesting it, you might want to consider a few things before you do so. Of course, you want to think about what it is you're looking for—why pay money for a driving record check when the person doesn't need to drive? No, you don't want to run unnecessary reports; this just costs you money and time you could have used elsewhere. Besides this, you want to consider who you're having run your report. Will you get quality information, are they credible, is it worth the money, and do they have a reliable customer support team? You want to make these all considerations before paying for a check that might not give you the information you need or want.
Quality of Report
We've all seen those "free background check" sites. You type in someone's name, and 100 of the same name comes up, making you sift through a bunch of people you aren't looking for. You finally find the person you want to check on, and half of the information is blurred out. Instead, the report will say something along the lines of, "this individual has a criminal record," only to find out it was a parking ticket from 10 years ago. Remember, quality also means getting up-to-date information.
Before you pay money, make sure the background check you're looking for discloses the information you want. Do you really care that John Doe has three sisters? Probably not, unless you're trying to determine the accuracy in Mr. Doe's disclosed family history. Instead, look for quality reports, especially if you're going to spend money on them.
Accreditation
An accredited background check company should fall in line with the Fair Credit Reporting Act; they should also hold an accreditation from the National Association of Professional Background Screeners.
Value
Depending on your position, you might find value in one background check company over the other. For example, if you're continually running checks on individuals for employment, you might benefit from an unlimited report deal. However, if you're renting out your home and want to do a single background check, you don't want to pay for all that. Instead, some companies do one-time reports or trial periods for an affordable price. So first, ask yourself, what do you need a background check for, and how many of them will you need.
Customer Support
Life happens, which means programs have glitches, things get complicated, stuff stops working, etc. When this happens, you probably want someone there to help, especially if this will be a regular thing.  That's where a customer support team steps in. If you can't reach anyone or you have to pay extra for the help only to be told they can't help, then what good are they? This may seem like an insignificant consideration, but customer support is also an area you want to look into before going with just any credit check company, especially if you're planning to run multiple reports.
Top Background Check Companies 
Like most companies or programs, not all background check websites are created equal. With that being said, if you want quality, don't be afraid to do a little research before you buy. Below are some of our recommendations, depending on what you're looking for.
HireRight Background Checks
We'll start by saying, HireRight is accredited not only by the FCRA but also by the National Association of Professional Background Screeners. They also have an affiliation with American Trucking Associations (ATA), the Consumer Data Industry Association (CDIA), the International Association of Privacy Professionals (IAPP), the National Association for Health Care Recruitment (NAHCR), and the Substance Abuse Program Administrators Association (SAPPA), so if you're looking for quality, this is probably a good place to start looking, especially if you're looking for background checks for multiple industries.
HireRight offers various platforms to make sure you're getting the best quality ran background check. They also have a pretty awesome resource center for employers and potential employees who might want a little more information on how the process works.
GoodHire Background Checks
Looking for a little more flexibility, GoodHire might be the best option for you. Not only can you get background checks, credit checks, drug screenings, healthcare sanctions reports, identity verification checks, and international checks, but you can also customize them.
For instance, if you have specific needs for the job, GoodHire will let you customize the check to fit precisely what you need. On top of that, they do offer package deals and a custom number of checks based on what you want, not what you don't.
GoodHire is known for both its quick turnarounds and user-friendly interface. And you get all that with both an FCRA and EEOC compliance.
VeriFirst Background Checks
If you're looking for a quality company to conduct tenant screening, VeriFirst is worth looking into. Not only do they show financial history, but they do identity checks, a search of the national criminal database, and even offer urinalysis drug screening locations for substance abuse. You can also verify employment, education, and professional license numbers.
With the option of running a tenant reliability screening, which shows if the potential tenant has ever been evicted and their rental history, you can feel safe knowing whether a person has both the job, income, and overall is a good option for renting to, using RentForecase™.
What we like about Verifirst is their free quotes and sample report options. This is nice because you know what you're getting before you buy it. And what's even better, you don't have to purchase a specific amount of reports up-front, which is great if you're not an employer of a big company or you aren't renting out apartments. Unfortunately, if you want the free quote, you have to enter all your contact information, website URL, company name, reason for reports, number of checks, and the type of screenings you want to do.
Types of Background Checks
Reference Check
As written above, a reference check is when someone (typically a landlord or employer) calls your friends and family to find out what kind of person you are. The person requesting your references usually sets the standard—a minimum of three references, cannot be family members.
Employment and Education Verification
Employment and education verification is what it sounds like, verification of what you claim your past employment and education to be. For example, if you say you worked for the DoD for 10 years, your next potential employer would want to verify this to be true. You might be surprised as to how many people lie about where they used to work. Employment verification is kind of like a reference check; only it is a check to confirm your employment. Education verification is typically used in jobs where you're required to possess a specific certification or a certain level of schooling. You will probably be asked to provide a copy of your transcripts to verify this information.
Criminal Records Check
As stated above, a criminal records check is to took and see if you have a criminal record. If you're running a criminal background check, you'll see information about traffic tickets, felonies, misdemeanors, and any arrest history.
Credit Check 
There are different types of credit checks, hard and soft. A hard credit check can hurt your credit score. Typically, hard credit checks are from lenders. For example, when you buy a car or house, a hard credit check will be done. A soft credit check is a check that does not hurt your credit score. For example, if you want to check your own credit score through sites such as creditkarma.com, it will not hurt your credit.
Identity Verification Check
Unfortunately, there are some terrible people in this world who are looking to steal your identity. With that being said, someone might steal another person's identity for a job because they have a criminal background and would not get the job otherwise. As a result, employers might do an identity verification check to make sure you are who you say you are.
Civil Judgments Check
If you had a lien taken out against you or any court judgments, a civil judgment check would reveal that information. However, if it's been more than 10 years, there is a chance that this check will not disclose that information. 
Driving Records Check
If you've ever had an accident, revoked or suspended license, or have points on your license, a driving records check will show this. You might have an employer run a driving record check on you if it's a job requiring you to drive. This will generally be done if you plan to go into the transportation business.