Finding a reliable and accurate 7.62 AR pistol has been a challenge until now. The Maxim Defense PDX chambered in 7.62×39 is the answer to that challenge.
The Maxim Defense PDX has been one of the hottest firearms to hit the market. This compact carbine features the firepower of a full-sized AK-47 with an overall length of only 18.75 inches.
It's designed for Close Quarters Combat due to the small size making it easy to maneuver in tight spaces.
It is offered in three calibers; 5.56 NATO, 300 BLK, and 7.62×39. Although 5.56 NATO and 300 BLK are the most popular, in this article we're taking a closer look at the 7.62×39 AR Pistol variant.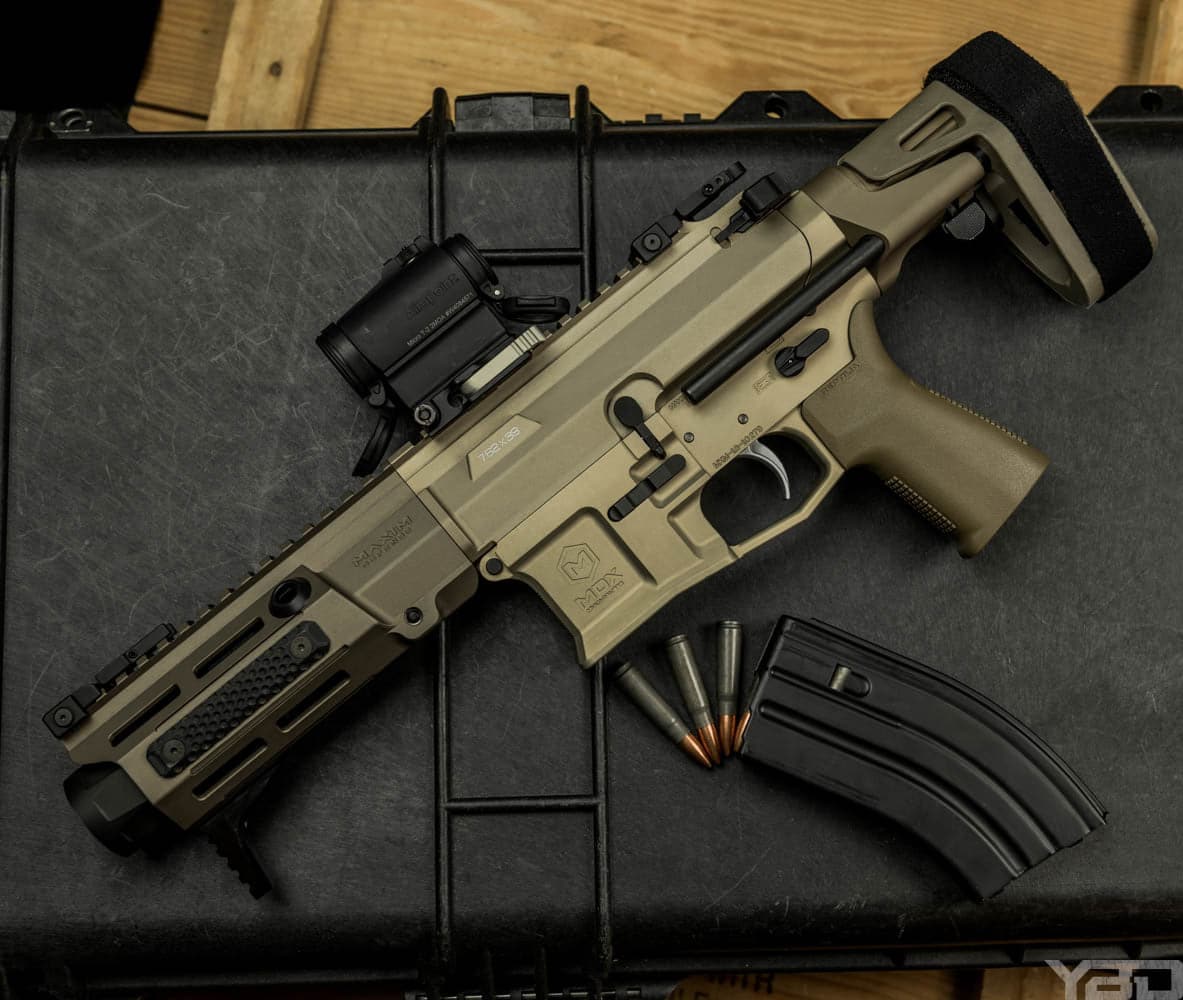 Optimizing 7.62×39 for Personal Defense Weapons
Is 7.62×39 good in a AR-15? Although the other calibers are quite fun to shoot, the 7.62×39 option is what sets the Maxim Defense PDX apart from other personal defense weapons. This is a rare example of a short-barreled rifle or pistol that has proven to be reliable with AK ammunition.
Maxim Defense has achieved this reliability by having a unique bolt carrier group, where the buffer weights actually sit partially inside of the BCG (bolt carrier group). This allows the compact firing mechanism to fully cycle round after round.
The gas system of the compact design works flawlessly with the HateBrake muzzle booster or a suppressor. Swapping between the two requires no tuning or re-zeroing.