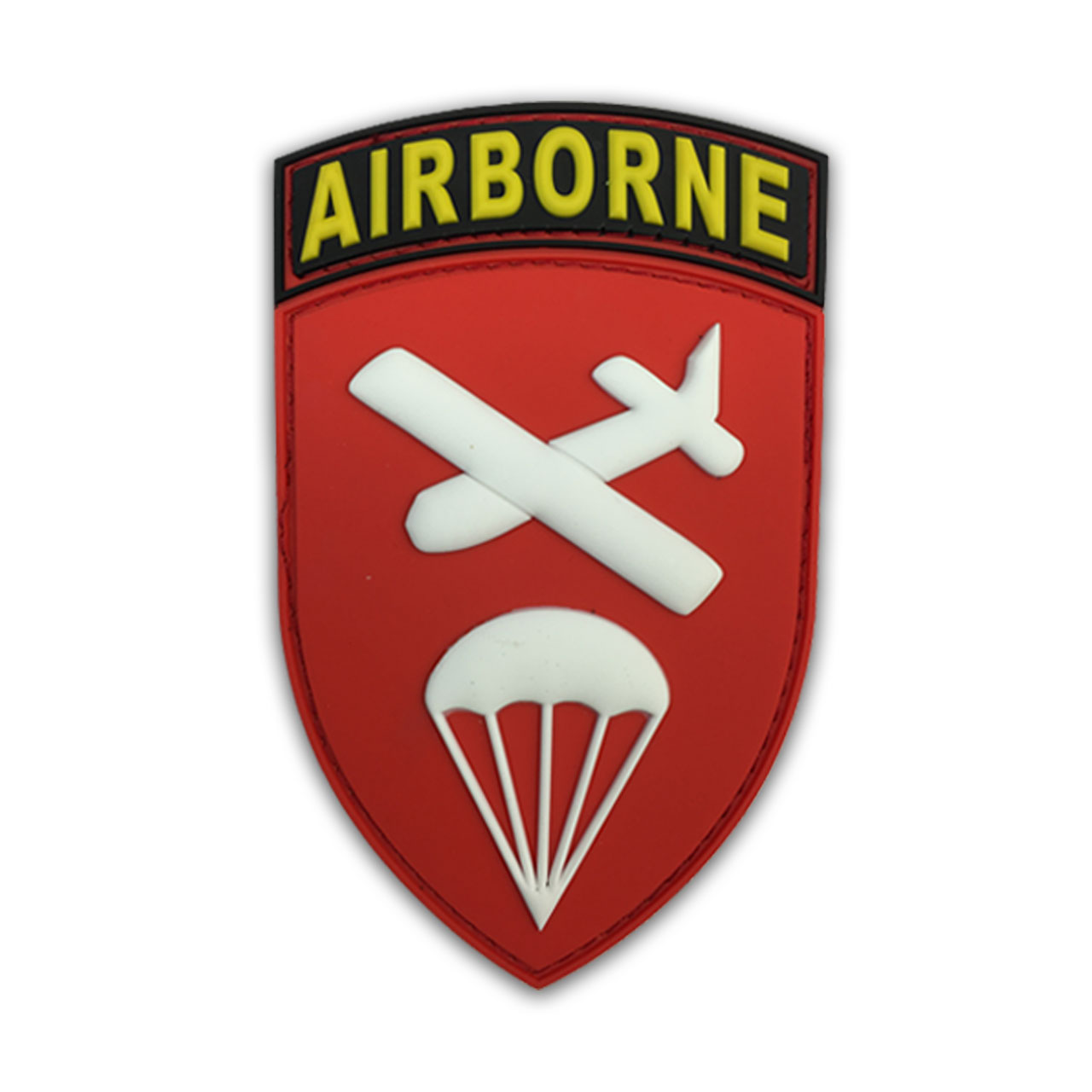 For those of you that have looked into Army Special Operations Forces, you've certainly noticed by now that the vast majority of them are Airborne.  If you've ever tuned in to HBO, you've probably seen the series Band of Brothers, detailing the exploits of Easy Company, 506th Parachute Infantry Regiment (PIR), 101st Airborne Division.  You may have even heard of the 82nd Airborne Division (I grew up at Fort Bragg, so I assumed for the longest time everyone knew who the 82nd was).  But what is the Airborne, and where did the Airborne come from?  And what maniac first decided it was a good idea?
Early parachute designs were sketched as far back as Leonardo Da Vinci, but the first successful parachute jump didn't occur until 1797, when Andre Jacques Garnerin jumped from a balloon at a height of 3,200 feet.  Parachuting was still considered an odd amusement for many years, although others made successful jumps, primarily from balloons with the parachutes packed in the balloon versus on the jumper.  In 1911, a Russian named Gleb Kotelnikov invented the knapsack parachute, which was originally packed into a hard case until he perfected his soft case in 1924.  The stage was now set for weaponizing the parachutist.  And militaries didn't take long to consider it.  Only 6 years after Kotelnikov's invention, no less a mind that Winston Churchill was proposing air-dropped infantry.  Colonel Billy Mitchell, of the US Army Air Corps, likewise proposed a similar idea.
The first military parachutist drop, however, took place between 1930 and 1933 (sources vary on the year), back where the knapsack parachute began – Russia.  The first drop was small – only 62 parachutists – but in 1936, Russia conducted an operation involving over 1,000 parachutists.  Other armies took note, including Germany, France, Japan, and Italy.  Germany would actually successfully drop paratroopers (fallschirmjagers) into combat for the first time in history in
1940 during the invasion of Denmark.  Britain and the United States, though behind, now began developing airborne units, noting the success Germany had with airfield and bridge seizures during not only the Denmark invasion, but Norway, Holland, and Belgium as well.  In the US, these first airborne units were called the United States Army Airborne Test Platoon, then the US Parachute Troops.  Japan also successfully deployed paratroopers as early as 1942, and used them with success in Indonesia, Timor, Sumatra, and the Philippines.
The Soviets were the first Allied force to deploy paratroopers in combat in 1942, followed by the British, and finally, the United States, when the 509th Parachute Infantry Battalion parachuted into Algeria on the 8th of November.  Between 1942 and 1943, US paratroopers made multiple jumps into Africa and Italy, including the 509th, 505th, and 504th PIR (among others), and the 503rd PIR parachuted into New Guinea.  However, the largest airborne combat jump in history took place on the 6th of June, 1944, when 20,000 troops of the US 82nd and 101st Airborne Divisions, as well as the British 6th Airborne Division, were dropped into Normandy as part of Operation Overlord.
An Introduction to the US Army Airborne
While the Overlord drop is probably the most popularly known World War II jump, it was far from the last American combat jump.  Ten other drops were made into France, Holland, New Guinea, Germany, and the Philippines all the way until 1945.  After World War II, US Paratroopers made static-line jumps into Korea, South Vietnam, Laos, Cambodia, Grenada, Panama, Iraq, and Afghanistan, with the last recorded US combat jump taking place on March 23, 2003.
Through 61 years of combat jumps, the US Army Airborne units have built a long and proud history of being the first to a fight, winning hard-fought ground, and tenaciously defending it.  They've been accused of being hot-headed, arrogant, and a number of other unsavory things along the way (labels they tend to wear somewhat proudly, at least if the 82nd is an indication).  Their record speaks for themselves – they are the soldiers crazy enough to jump out of a perfectly good airplane, and they'll do it in the middle of the night, en masse, take your toys, and they won't give them back so long as they're still standing.
Who are you?
Airborne!
How far?
All the way!
***Disclaimer: I know I haven't gotten close to really detailing all the exploits of the Airborne throughout their existence, but this was only intended as a brief history of where they came from, not a comprehensive examination.***
Further Reading:
http://www.globalsecurity.org/military/ops/airborne-jumps.htm
https://en.wikipedia.org/wiki/Gleb_Kotelnikov
http://www.history.com/this-day-in-history/the-first-parachutist
https://en.wikipedia.org/wiki/Fallschirmj%C3%A4ger
https://en.wikipedia.org/wiki/Russian_Airborne_Troops
http://www.armyparatrooper.org/history.html
About the author
Joel is an 12 year veteran of the US Coast Guard, where he has served at various units including the International Training Division and Maritime Security Response Team. He has held qualifications including Deployable Team Leader/Instructor, Direct Action Section Team Leader, and Precision Marksman – Observer. He has deployed/instructed on five continents and served in quick reaction force roles for multiple National Special Security Events in the US. He is the owner of Hybrid Defensive Strategies, LLC in Chesapeake, VA, and can be contacted on Facebook and Instagram. Any opinions expressed here are solely those of the author and do not necessarily reflect the opinions of the US Coast Guard or the US Government.
Want more military history? Sign up below