As more Americans are turning towards exercising their 2nd Amendment rights, guns and ammo have been incredibly difficult to find. Palmetto State has recently added hundreds of products to its website since COVID-19 took over the world. They have nowhere near their full capacity, but they have a few dozen 9mm pistols on the shelf as of today (11.16/2020) at 2:30 P.M. Eastern. There are some big brand names, but also some lesser-known companies that deserve to be highlighted. This blog is all about the 6 9mm pistols that PSA has on the shelves that we would love to own (or already own). 
Having the ability to defend yourself and your family is an empowering feeling to have. As the world becomes a little more chaotic, more Americans have understood the importance of having a handgun. Of all handgun calibers, the 9mm is the most sought after caliber due to its combination of weight and power if the right bullets are used. 9mm ammo is very difficult to find and once it does get on the shelves, it sells out incredibly fast. Use this as an indication of how long these 6 9mm pistols will last. Good luck.
EAA Girsan Regard Sport
The Girsan Regard Sport Gen 4 pistol is designed for competition shooting and could become a great home defense pistol. At 8.6 inches long, it would be difficult to use as your everyday carry (EDC). The Gen 4 model changed the safety to slide from the frame in the Gen 3 model. It's built with a Picatinny accessory rail on the bottom of the barrel for quick and easy attachments of lasers and lights. The decocking lever on the Gen 4 resets faster to allow the shooter faster follow-up shots. 
The G10 Grips immediately standout as one of the best features because it adds more friction to the grip, making it easier to control. It comes with an 18-round clip to limit the amount of reloading you need to do during competitions. The large ammo capacity is also perfect for those using this as a home defense pistol. This pistol shoots incredibly smooth, has a ridiculous ammo capacity, and is priced much more affordable than other competition pistols. 
Specs:
| | |
| --- | --- |
| Weight | 2.15 lbs. |
| Height | 5.39 inches |
| Barrel Length | 4.49 inches |
| Overall Length | 8.6 inches |
| Capacity | 18+1 |
| Caliber | 9mm |
| Width | 1.3 inches |
| Safety | Manual Lever |
| MSRP | $445.00 |
Ruger Security 9
The Ruger Security-9 features a glass-filled nylon grip built into the hardened alloy steel frame for an almost indestructible EDC pistol. The tritium sights offer an easy aim point for rapid target acquisition. As most CCWs move toward auto safety instead of a manual lever, Ruger went the same route. Ruger uses a clever design called, Secure Action™ fire control system. The internal hammer is protected with a bladed-safety trigger. 

The Ruger Security-9 is perfect as a CCW with an overall length of 6.5″ and a height of only 4.3″. You could use almost any CCW holster to fit this pistol and avoid any printing. With a capacity of 11 total rounds, it gives you enough capacity to defend yourself against multiple targets if you're accurate. The Ruger Secure Action™ also reduces the pressure it takes to rack your slide on the front serrations. The Ruger comes with an easy takedown that doesn't require the trigger to be pulled to take down the pistol. 
Specs:
| | |
| --- | --- |
| Weight | 1.37 lbs.  |
| Height | 4.35 inches |
| Barrel Length | 3.42 inches |
| Overall Length | 6.52 inches |
| Capacity | 10+1 |
| Caliber | 9mm |
| Width | 1.02 inches |
| Safety | Auto-Secure Action™ |
| MSRP | $319.00 |
Sig Sauer P226 Legion
The Sig Sauer P226 is one of the most popular pistols for both home defense and as an EDC. The SAO Legion model isn't used as much as an EDC, but it can be with the right holster. As with any Sig Sauer pistol, the SAO Legion model shoots incredibly smooth and is as dependable as any pistol on the market today. This model is built with the ROMEO1 Reflex Sight already attached to the top rail to provide rapid target acquisition and versatility in racking your slide.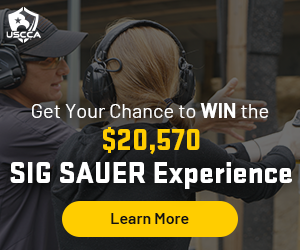 The P226 SAO Legion provides a great low profile grip that allows your hand to fit higher on the grip due to the contoured beavertail. They also added the X-Five undercut underneath the trigger guard to allow your fingers to rest higher on the grip. This design ensures that the shooter can have the most control of their pistol. The P-SAIT trigger on this pistol stands out amongst all the other brilliant features for its smooth break and easy pull weight. 
Specs:
| | |
| --- | --- |
| Weight | 2.15 lbs |
| Height | 6.4 inches |
| Barrel Length | 4.4 inches |
| Overall Length | 7.7 inches |
| Capacity | 15+1 |
| Caliber | 9mm |
| Width | 1.5 inches |
| MSRP | $1,339.00 |
Walther PPS M2 LE
The Walther PPS M2 LE edition is my EDC and I couldn't be happier with the performance of this pistol. The LE Edition comes with Phosphoric front and rear night sights to acquire in any lighting, including total darkness. It also assists in drawing the pistol from a holster or purse. In short, you won't get your sights caught on anything during your draw because they're built with a lower profile for a faster draw. 
One of my favorite parts about this pistol is how small it is and yet accurate. For a 3.1″ barrel, this pistol is just as accurate as any of my 5″ barrel pistols. The grip texture for PPS M2 is the best overall grip of any CCW that I've ever shot or held. For those men and women with bigger hands, this one might be too small for you. However, the textured grip is much better than any Glock and Ruger you'll ever hold. The grip palm swell fits into my hand for a more comfortable and secure fit versus any other pistol on this list. 
Specs:
| | |
| --- | --- |
| Weight | 1.32 lbs. (unloaded) |
| Height | 5.3 inches |
| Barrel Length | 3.18 inches |
| Overall Length | 6.3 inches |
| Capacity | 6/7/8 |
| Caliber | 9mm |
| Width | 1 inch |
| MSRP | $449.00 |
Canik TP9 Elite
The Canik TP9 Elite Combat is probably the most versatile pistol on the market due to its capacity and pistol grip. Salient Arms worked in conjunction with Canik to produce a match-grade pistol at an affordable price. Salient built the Magwell, fiber optic front sight, 4 optic mounting plates, Magazine, and threaded barrel. The barrel is fluted to reduce the weight and the nitride finish ensures the barrel lasts forever. 
The Canik TP9 features the brand new Canik Enhanced Trigger (CET™) flat-face aluminum trigger design with nickel-coated internal components. This trigger allows for 100% contact with your finger on the trigger. This ensures you're able to control your trigger pull and increase your accuracy for follow-up shots. The slide of the pistol is ready for the Vortex Viper optic and features highly aggressive serrations for either a front press-check or reloading from the rear or front of the slide. 
Specs:
| | |
| --- | --- |
| Weight | 1.61 lbs. |
| Height | 5.96 inches |
| Barrel Length | 4.7 inches |
| Overall Length | 7.8 inches |
| Capacity | 12/15/+1 |
| Caliber | 9mm |
| Width | 1.45 inches |
| MSRP | $849.00 |
S&W M&P Shield 2.0
The S&W M&P Shield 2.0 is my 2nd favorite CCW. The Shield feels a lot like the PPS M2 but doesn't have the same grip-swell of the PPS. Other than a slightly better ell, the M&P Shield shoots just as well as the Walther and is very close in size and specs. One of the top features of this pistol is the Low barrel bore axis. This feature makes the M&P pistol more comfortable to shoot by reducing muzzle rise and allowing for faster aim recovery.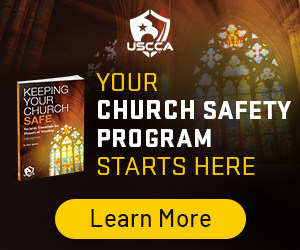 Smith and Wesson's guns are always made with great precision and care to ensure the best quality at all times. I've never owned an S&W gun that didn't work well and last for decades. My favorite feature of this pistol is the grip angle in the Shield 2.0 is better than CCW that I have handled. I like it slightly better than my Walther PPS M2. However, I'd recommend buying a Talon Grip to put on your grip for a more aggressive grip. 
Specs:
| | |
| --- | --- |
| Weight |   |
| Height |   |
| Barrel Length |   |
| Overall Length |   |
| Capacity | 18+1 |
| Caliber | 9mm |
| Width |   |
| MSRP |   |