It's that time of year with turkey season less than 2 months away for most of across the country!
I've been trying my best to not think about turkey season so I can stay on track with my work and personal responsibilities.
Fortunately, my favorite part about my job is I get to buy guns and gear and test it out while I'm on the clock. I've noticed with a lot of our turkey hunting blogs, we mention turkey chokes, but we don't do a great job at going into more detail on what makes a turkey choke worth your time and money.
I've got to shoot with about 20 turkey chokes in the past 3 years and there are 3 that really stood out to me.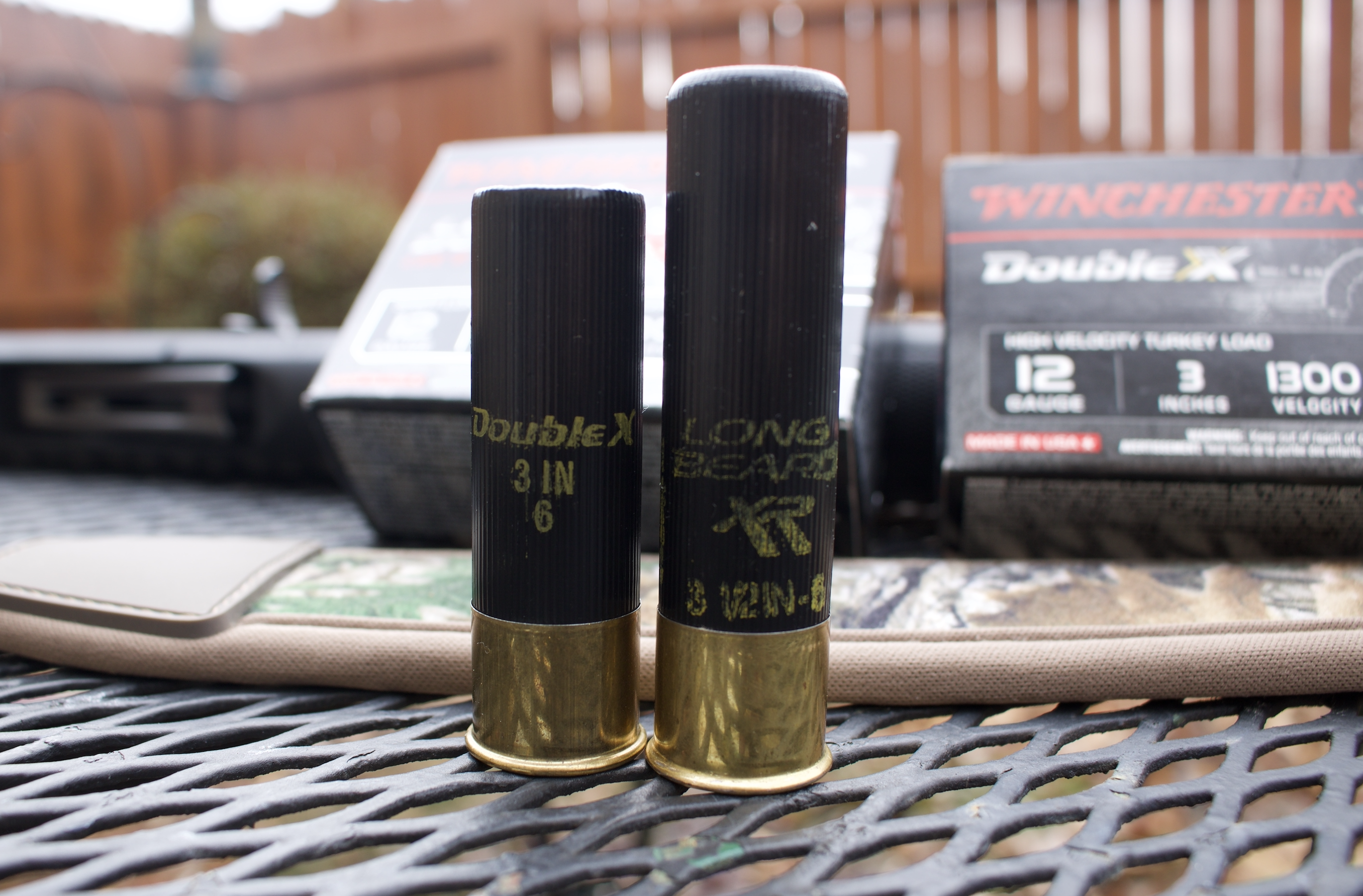 What are the 5 Types of Choke Tubes?
There are currently 5 accepted styles of shotgun chokes, including the Cylinder, Improved Cylinder, Modified, Full, and Extra-Full (Turkey).
Each type of choke has different purposes, such as self-defense, turkey hunting, waterfowl hunting, and deer hunting. Most shotguns you buy will come with at least a couple of commercial chokes designed to work only for your shotgun thread size.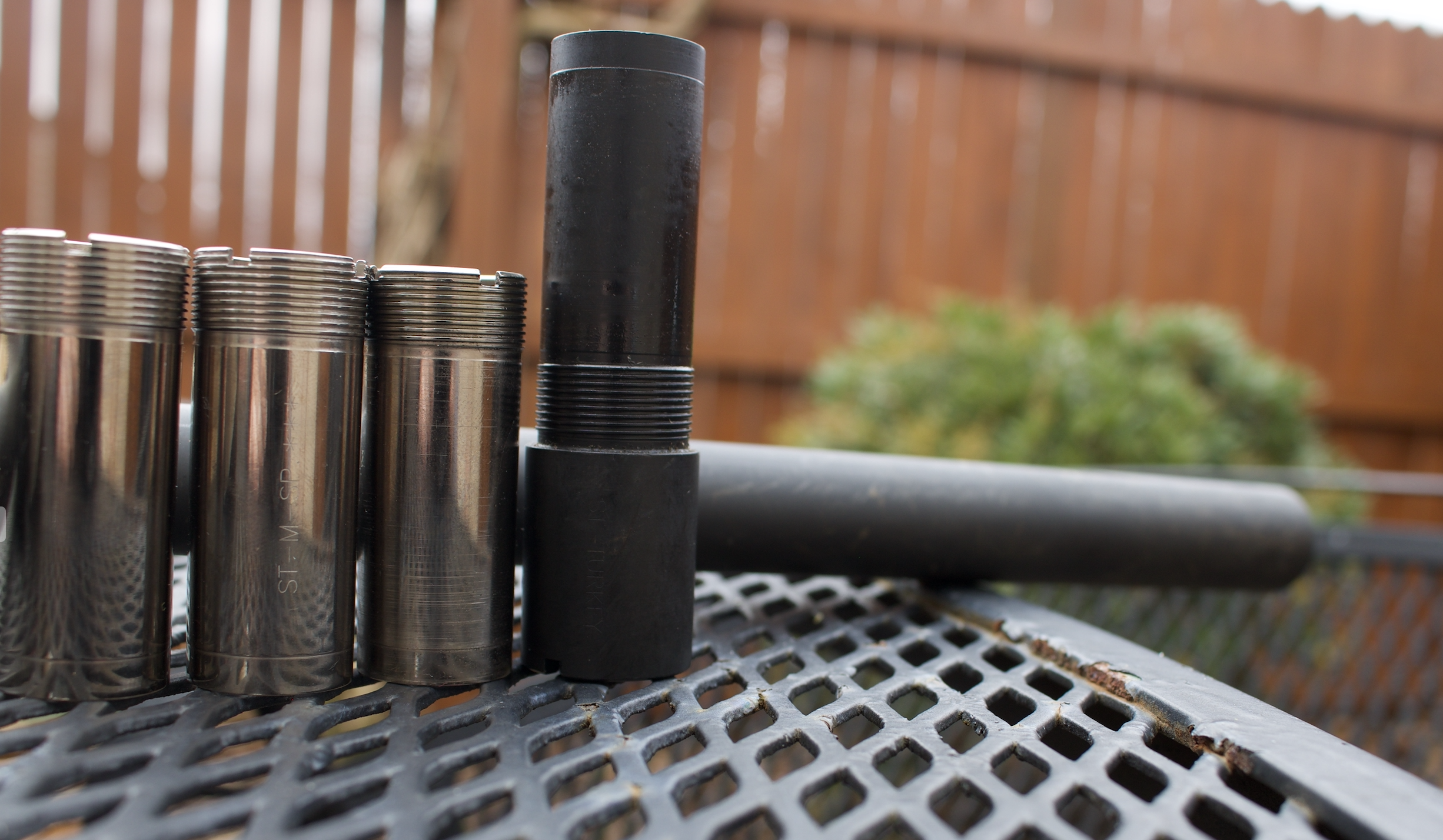 To be clear for any of our new hunters and shooters, the choke only affects the pattern of the spread (shot string). I used to think the tighter the choke, the less powerful the shotgun would be. However, even if the pellets are tighter leaving the barrel, doesn't mean they're not moving as fast as a wide-open cylinder choke. 
If you're interested in learning more about turkey hunting or shotguns, give our blog, Top 4 Red Dot Sights For Turkey Hunters a read.
Just like anything you hunt, you should already know the distances you plan to shoot at before selecting your ammo. Shotguns are just a little different because not using the right choke can cause you a missed opportunity. Even worse, using the wrong choke on a turkey can cause unnecessary suffering if all but one or 2 pellets hit the bird. 
Each choke tube represents a distance for you to shoot at, so it will depend on how close you think you can get to your target and how big is the animal. For example, you wouldn't use a turkey choke for squirrel hunting because if 10-20 pellets hit a squirrel, you'd harvest no meat or fur.
The same concept applies to waterfowl hunting, as well. You need small size pellets (#9) for smaller birds to ensure you don't just blow the bird out of the sky with nothing but feathers falling to the ground.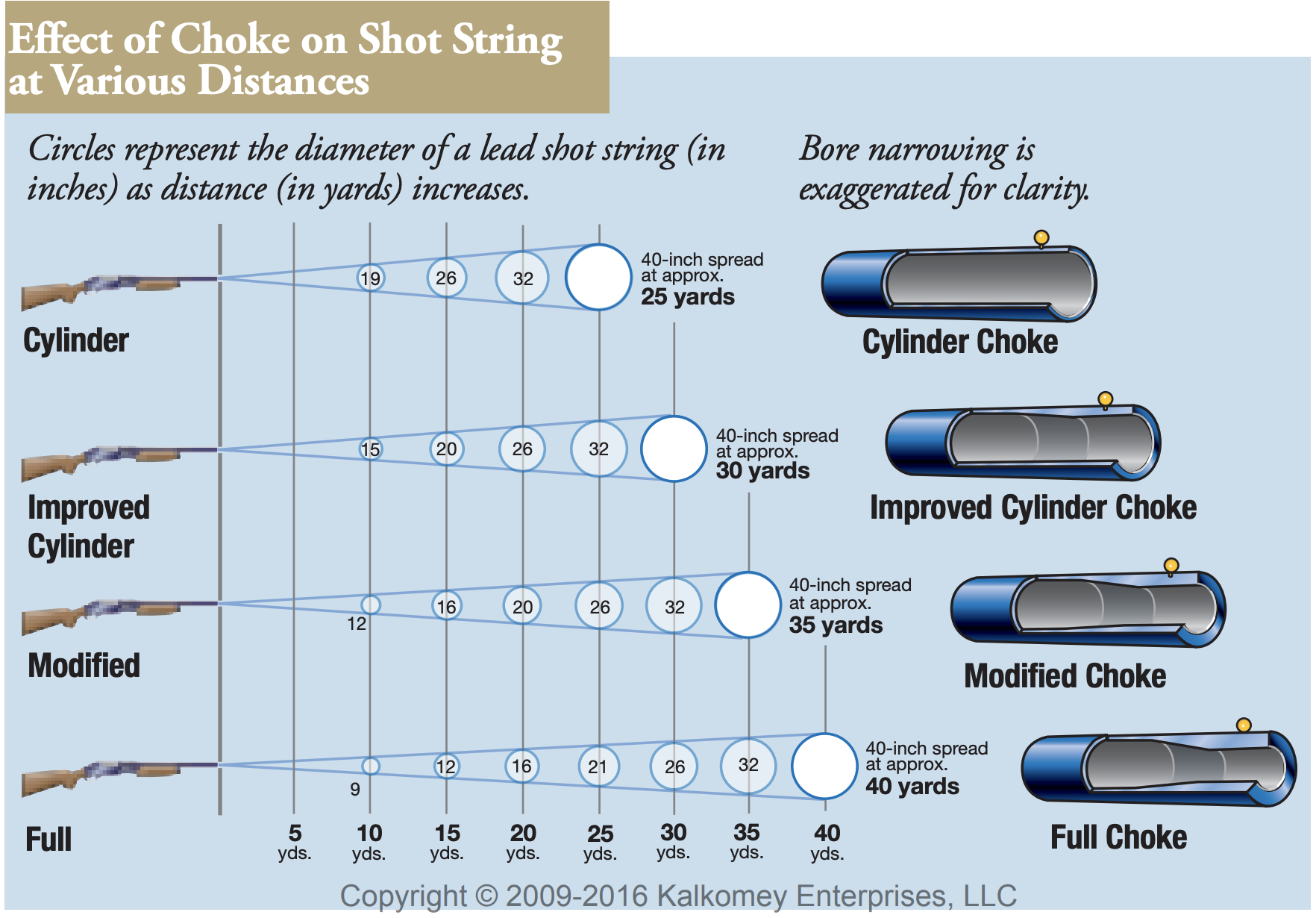 What is the Estimated Range For Each Choke Tube?
| | | |
| --- | --- | --- |
| Choke Type | Average Range For Lead (Yards) | Average Range For steel (Yards) |
| Cylinder | 0-15 | 0-20 |
| Improved-Cylinder | 10-20 | 20-30 |
| Modified | 20-30 | 25-40 |
| Full | 30-40 | 40-50 |
| Extra-Full (Turkey) | 40-50 | 50-60 |
Best Turkey Choke For 40-50 Yard Shots
There are few turkey chokes that I trust more than Primos turkey chokes. My first aftermarket turkey was the Primos Tight Wad Turkey Tube, and if I didn't give my 20 Ga to my brother, I'd still be using it today.
The Primos Jellyhead Maximum 12 Ga Turkey Choke patterns out to 50 yards with around 8-10 pellets in the turkey kill zone.
The newer Jellyhead Maximum choke gives me a 40" pattern at 50 yards while reducing the felt recoil of a 3.5" shell with the fluted ports all around the muzzle-end.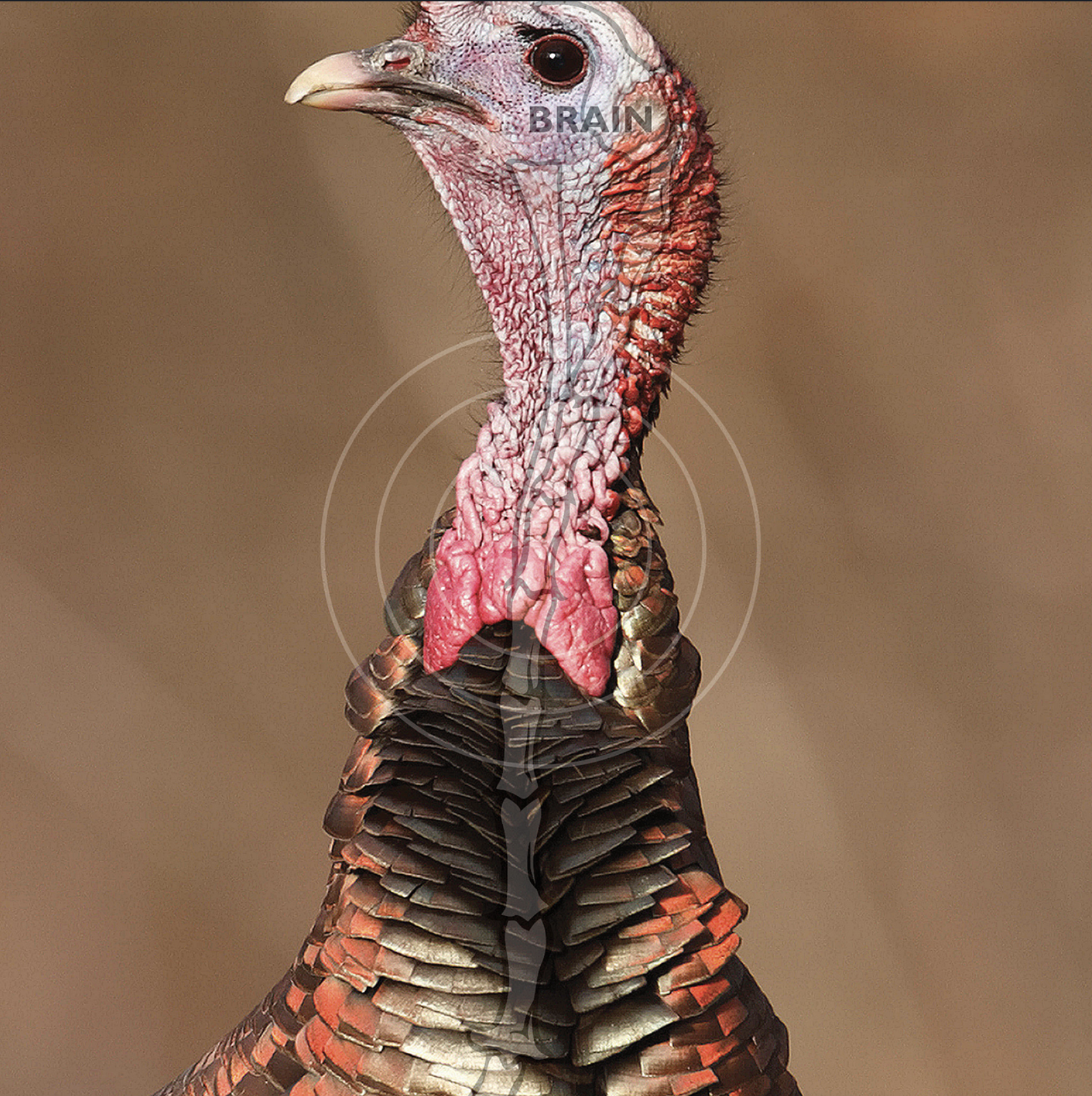 In fact, the Jellyhead Maximum got its name from the advantage of long-distance shots at 50-60 yards. Primos extended the taper of the choke and CNC-machine fluted ports to ensure it reduced the recoil enough to keep a 12 ga steady. Primos states that you'll receive a 20% reduction in felt-recoil with the Jellyhead Maximum choke.
The Primos is perfect for the hunters that want an extra 10-15 yards to reach out and touch a shy Tom and ensure their pattern is tight and accurate. Because of marketing and performance, the Jellyhead is often overlooked. The Black-T coating they finish the choke off with is the same coating used on our M4s, M16s, and any other weapons system my fellow vets had the privilege of shooting. Black-T coating is the best for preventing rust and erosion of the metal because of the elements. 
At 20-40 yards, recoil doesn't matter much for me with a 12 ga and shooting 3.5" Magnum shells. However, if you're wanting to make a 50-60 yard shot, you need a stable platform and perfect mechanics. Give yourself a little breathing room with a tried and trusted choke like the Jellyhead. 
Which Shotguns Fit the Primos Jellyhead Maximum Turkey Choke?
Constriction sizes for each shotgun are based on the diameter of the choke tube. The tighter the choke tube means more constriction, while more open choke tubes have less constriction. The lower the constriction number (0.600) means the choke tube is more restrictive, while less restrictive tubes have higher numbers (0.770). 
| | |
| --- | --- |
| Shotgun 12 Ga Models | Constriction (Choke Tube Diameter) |
| Remington Versa Max | .660 |
| Baretta Xtrema 1 & II | .660 |
| Browning Invector | .660 |
| Benelli Crio | .660 |
| Benelli Super Black Eagle II | .660 |
| Mossberg 835 | .690 |
| Mossberg 935 | .690 |
| Invector Plus | .670 |
| Browning A5-DS | .670 |