Peltor headsets have made an outstanding reputation in the military community for their noise-canceling and environmental listening capabilities.
Peltor headsets are trusted by millions of construction workers, mechanics, Flightline crew, Militaries across the world, hunters, and shooting range officers.
Peltor headsets are generally more expensive than anything else on the market, but when your hearing is at stake, it's well worth the investment.
What is a Peltor Headset?
Peltor is a noise-canceling headset designed to be able to speak and communicate clearly under noisy conditions.
Peltor headsets are produced by 3M Technologies, which grants them access to some of the most advanced technology in the world.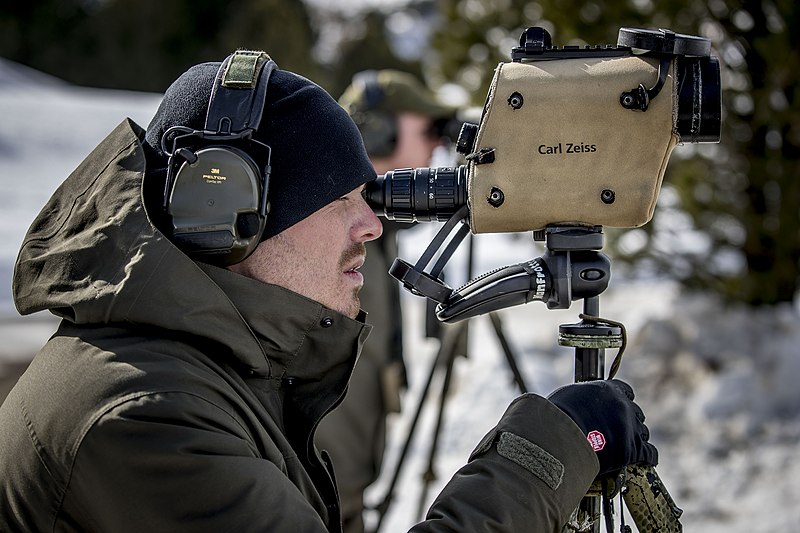 What is an IP68 Rating from the IEC?
I don't want to be the guy who just throws out specs without giving you an explanation of what they mean. The IEC is the authority on testing electronics and their ability to withstand environmental conditions, such as dirt, dust, sound, water, heat, and pressure. According to the IEC & Trusted Reviews, the IP ratings ranging from 0-8, depending on the level of protection the product was tested at.
An IP rating of 68 means that the Peltor headset will stand up against water being sprayed from a nozzle that is less than 12.5mm (0.49") in diameter.  It is protected against dust, dirt, sand, and can handle being dropped from the top of a Humvee or MRAP without breaking or damaging the headset.  The 8 in the rating guarantees the Peltor will be completely waterproof past 1 meter (3.3 feet) of water for 30 minutes.
What is a Mission Audio Profile (MAP)?
The newest Peltor headsets are offering a new technology called, Mission Audio Profile (MAP) that offers a new way to adjust the auditory settings. Each auditory setting is based on the anticipated role of the operator. There are 5 settings (Observation, Patrol, Conversation, Comfort, and Environmental Listening Off) that offer different levels of volume and adjust to each situation an operator can find themselves in.
Prior to MAPs, headsets could only turn the volume up or down based on what they wanted to hear more of. MAPs are very intuitive and such a revolutionary concept that has been perfected by 3M.
MAP 1: Observation
The Observation setting is the loudest volume setting and has the widest frequency response of all 5 settings. You'll simply switch the setting to 1 if you're providing overwatch of a target or friendly force and need to hear everything around you without blocking any environmental condition out. This is a great setting for optimizing your hearing capabilities if you're stopped at a location to hear your surroundings.
MAP 2: Patrol
The Patrol setting allows you to hear at a very high volume of your surroundings, but it muffles high frequencies. The whole point of this setting is to allow an operator on patrol to ignore the sound of your body armor moving around, gravel crunching under your feet, and the sound of grass and twigs being shredded as you walk. The Patrol setting is going to give you more clarity to hear any movement around you, so you're less likely to be caught off guard during a patrol.
MAP 3: Conversation
The Conversation setting is perfect for limiting the environmental conditions that are too loud to speak face-to-face. The Conversation setting is set to maximize the frequencies that resemble human speech. All other sounds, such as vehicles, wind, rain, and gunfire are lowered to allow each member of the team to speak clearly, without raising their voice.
MAP 4: Comfort
The Comfort setting is designed for use while the operators are in transport, such as a helicopter, Humvee, or MRAP. Comfort setting provides a very low volume and narrow frequency to highlight normal speech frequencies. This mode should never be used as a combat setting because you will only hear the voices of your teammates even if you have gunshots going off right next to you.
MAP 5: Environmental Listening Off
The MAP 5 setting allows you to turn off ALL environmental conditions in the high stress- high noise environments. This setting is great for communicating with your team when you're under active fire from the enemy and the outside noise is too much. This setting allows you to hear only your team and cuts off all outside noise from gunfire, explosions, vehicles, and the sound of footsteps.
What is Natural Interaction Behavior (NIB)?
The NIB function allows 4 team members to speak simultaneously without any interference from the radio connection. The NIB function also allows up to 60 people to listen to the communication within a 10 meter (32 feet) radius. You can activate the NIB function by using a Voice Activated Switch (VOX) for a hands-free option or a push-to-talk device for a hands-on approach.
The VOX switch will automatically adjust to the noise environment, meaning the volume won't ever blow someone's eardrums out or be muffled by gunfire near the operator. 3M also took the advice of elite operators from our military and added a button on the left ear cup to turn off/on easier while being able to switch from VOX to a Push-To-Talk (PTT) device.
What Is A Noise Reduction Rating (NRR)?
According to the Environmental Protection Agency (EPA), the Noise Control Act of 1972 regulates every device sold in America that is designed to control noise. The NRR on the EPA label describes the average decibel reduction when worn as recommended. 3M Peltor headsets are designated to fill roles in everything from construction crews, military members, flight crews, and miners.
Once the EPA designates each product for decibel reduction claims, the headset is sent to the American National Standards Institute (ANSI) to test the product. After ANSI tests each products' claim for decibel reduction based on the EPA, the Occupational Safety and Health Administration (OSHA) gives the final approval for every product with an NRR. One thing to keep in mind in regards to the Peltor is that the higher the NRR number is, the higher the noise reduction it will have.
What Are The Types of Peltor Headsets?
Peltor produces many types of hearing protection, from Occupational hearing protection designed for construction workers, Flightline workers, mechanics, and miners to tactical headsets designed for military and SWAT members.
Each headset is certified ANSI and approved by OSHA to ensure customers that their products are in compliance with the federal government. Peltor separates the capabilities of their products into 3 distinct types of protection; Tactical Communication, 2-Way Radios, and Environmental Listening.
PELTOR ComTac VI NIB Headset
The Peltor ComTac VI is rated an IP68 from the International Electrotechnical Commission (IEC).  All Peltor ComTac VI headsets are Omni Directional Environmental, which means they will pick up sound from a 360-degree range around you. This allows the operator to speak into the microphone from the front, side, or back and have no difference in voice clarity.
The Natural Interaction Behavior (NIB) feature cuts the ambient noise from MRAPs, helicopters, boats, gunfire, and everything in-between. Peltor ComTac is even built with hearing protection from the pulsing sound of gunfire in your ears or a bomb going off near you. T
his guide will give you all the information you'll need to know before making a commitment to your hearing protection and communication devices. The Peltor ComTac VI also comes with the MAPS function for unrivaled versatility on the battlefield.
Pros
MAP function is revolutionary and is changing the way operators use communication on the battlefield
The NIB function enhances the environmental listening capabilities of the team
Peltor ComTac VI provides an IP68 rating for a more versatile product
Peltor ComTac VI headsets are omnidirectional to provide more clarity and versatility in the speech of each operator
Cons
It doesn't specify whether nor not it provides salt-water resistance. The IEC rating is only for freshwater, so SEALs might want to stick with the ComTac III
---
PELTOR COMTAC III
The ComTac III ACH Tactical Communication Headset is one of the most widely used headsets for elite military members across the globe, from Navy SEALs and Army Special Forces to NATO response forces and the British Special Air Service (SAS). The ComTac III provides protection against impulse noise, such as explosions, and rapid gunfire, while still protecting against wind and consistent gunfire.
Although the Peltor ComTac III doesn't have the MAPS system or the NIB function, it does have similar environmental listening (talk-through) capabilities. The ComTac III provides clear and concise 2-way audio communication via radios and intercoms and adjusts automatically to the environmental conditions around you to enhance the clarity of your communication. It also provides 3 configurations (Single Comm, Hearing Defender, and Dual Comm) to provide versatility to the individual operator and team.
Pros
500 hours of battery life (2 AAA batteries)
The ambidextrous noise-canceling boom mic can be mounted on either left or right side by the operator
Salt water-resistant
Provides a lot of customization to add your own personal style
External communications and "talk-through" are battery-independent for Rx/Tx fail-safe. In the unlikely event of electronic failure or battery depletion, external communications will continue to function
Provides protection from 23 decibels
Fits Advanced Combat Helmet, MICH Helmet, Enhanced Combat Helmet, Ops-Core FAST Helmet, and the next generation IHPS
Cons
No MAPS
No NIB function
Very expensive, especially with the ComTac VI being updated and providing more features
Its microphone is not omnidirectional like the ComTac VI