A .308 Winchester is arguably the most popular rifle cartridge for medium to big game hunting in North America. Alongside the 30-06 and 7mm Rem Mag, the .308 Winchester is perfect for whitetail deer, feral hogs, coyotes, and ungulates like elk and moose.
Many hunters feel more comfortable buying standard commercial ammo that they know is good and reliable. However, if you load your own ammo correctly, hand-loaded ammo can be safer, more reliable, have better ballistics, and still save you money. If you're interested in learning how you can save money, time, energy on making your own ammo, you've come to the right place.
We've written a lot about reloading your own ammo and how much money people can save by reloading with Frankford Arsenal tools, but we haven't explained the benefits of one of the most popular calibers in the United States; the famous .308 Winchester. With so many different tools on the market, I chose to find the most universal tools so that I could save even more money over time.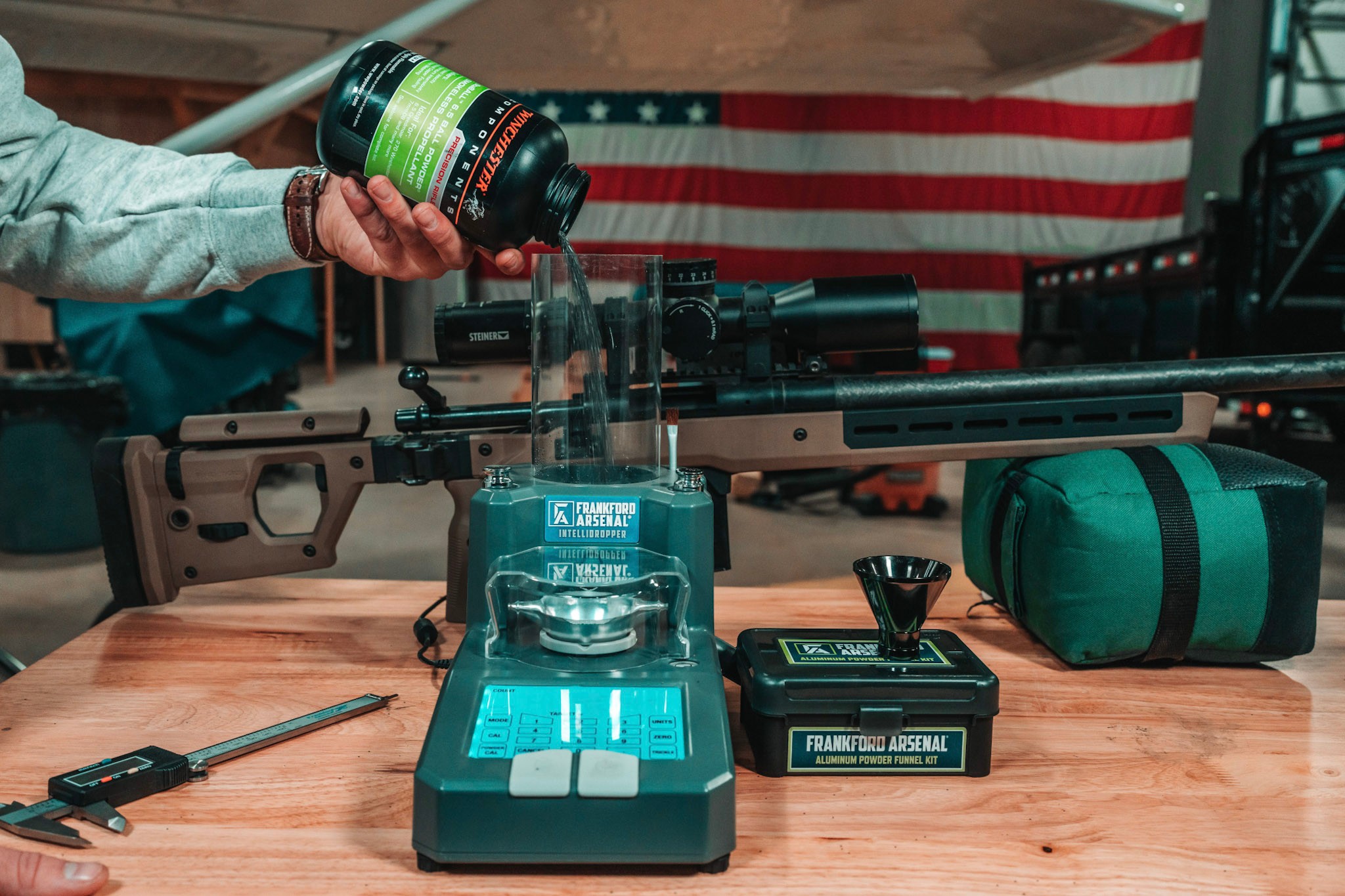 Why Did I Choose Frankford Arsenal?
I was first interested in Frankford Arsenal because, after my research into RCBS and Hornady, the tools weren't as universal as Frankford Arsenal. I realized unless I had an infinite amount of space to reload and set up my gear, I was going to need a small number of tools for as many calibers as possible. I spent months on research to find a company that could provide an easy-to-use, universal reloading kit for any caliber I shoot.
I quickly found out that if I use the Frankford Arsenal Intellidropper and M-Press single-stage bullet press, the only thing I have to buy extra is pistol dies for a .38 Special 9mm, .40S&W, .45ACP, and 10mm. If you buy the Universal Bullet Seating Die Kit, it will allow you to reload any rifle caliber all the way up to a .338 Lapua.