How do Veterans Pay For School Without the G.I Bill?
In our last blog about how Veterans pay for school, we discussed the G.I. Bill and how it works best for you or your family. Today, we're going to discuss what to do if you don't have the G.I. Bill to fall back on for all of your costs associated with a college or tech school. The good news is, there are multiple ways for students to pay for school. But, we're going to mainly discuss a program called Vocational Rehabilitation and Employment.
What is the Vocational Rehabilitation and Employment Program?
Vocational Rehabilitation or "Voc Rehab," as most people refer to it as, is a program run by the U.S. Department of Veteran Affairs. The point of this program is to help Veterans with service-connected conditions get a job, keep that job, and achieve independence in their lives. This program is for Veterans who have suffered from an injury (physically or mentally) while in the service and have trouble getting a job due to that injury. Before we get into all the great services Voc Rehab offers, let's make sure you're eligible for the service before you read this whole blog.
| | |
| --- | --- |
| | What are the Requirements of Voc Rehab? |
| Dates of Service | Must have served on or after September 16, 1940 |
| What % of the service-connected disability is needed | At least 20%, but if the VA determines you have a serious employment handicap, you could qualify with 10% |
| Do you need help getting a job? | The Vet needs Voc Rehab to overcome an employment handicap |
| When does Voc Rehab run out? | It has been less than 12 years since VA notified the claimant of his or her qualification for Voc Rehab benefits |
| What is IDES? | Integrated Disability Evaluation System (IDES) process or awaiting discharge due to a medical condition resulting from a serious injury or illness that occurred in the line of duty. |
| Type of Discharge | Honorable Discharge |
How do I apply for Vocational Rehabilitation benefits (Chapter 31)?
The first thing you need to do is sign into your EBenefits account and click apply to Vocational Rehabilitation and Employment benefits. After you apply, the VA will determine your eligibility, and if you are eligible, you'll receive a letter and email, notifying you of your acceptance. In this acceptance letter, you'll also receive an invitation for an initial meeting with your VA Voc Rehab counselor. This counselor will be your guide throughout the whole process and be responsible for your rehabilitation plan.
What are the Services Provided Through the Voc Rehab Program?
A complete evaluation to determine your abilities, skills, and interests for employment
Once you receive the acceptance letter and meet with your Voc Rehab counselor, you will conduct an evaluation based on your needs, interests, and abilities for finding a job. This evaluation is to determine if you need the services from this program to gain employment. Once this is complete, the next step will be to set up a plan for you to complete training or college to meet the requirements of the desired job.
Vocational counseling and rehabilitation planning for employment services
Once you figure out what you want to do with your life, you and the counselor will set up a plan on how to achieve your education or training goal. Normally, these plans average between 2-4 years, but can last as little as one semester in college.
Employment services such as job training, resume development, and other work-readiness support
Voc Rehab will pay for any job certification you need in fields, such as welding, plumbing, electrician, automotive, etc… which will save you thousands of dollars. Once you complete your training, the program gives your resume to a professional resume writer who polishes your resume to make it acceptable for employers.
Help to find and to keep a job, including the use of special employer incentives and job accommodations
Once you're finished with your training, the VA will advocate for you to find a job in the areas that you want to live and work. They will call and email companies in your field and explain the benefits of hiring Veterans, including the federal incentives businesses get for hiring a certain number of Veterans. It's an awesome part of this program because you have professional advocacy on top of your individual search, which should increase your chances of getting a job.
On-the-job training (OJT), apprenticeships, and non-paid work experiences
How many times have you heard a company say, "you don't have the experience" or "you don't have the training you need"? Voc Rehab sets up apprenticeships with companies to give you the experience you need to compete with your peers. This is one of the biggest issues in the job market today because you are unable to get the experience because you can't get a job. It's such an asinine and frustrating situation to be in as a job-seeker because it feels like a no-win situation.
Post-secondary training at a college, vocational, technical, or business school
If you don't have the G.I. Bill or run out of benefits, Voc Rehab, is an amazing program to take advantage of for qualifying Veterans. Voc Rehab pays for the tuition of your school, but you don't get room and board like you do with the Post 9/11 G.I. Bill.
Supportive rehabilitation services including case management, counseling, and medical referrals
Often times, Veterans are suffering from illnesses and mental disorders, such as PTSD and alcoholism, from their time in service. While you're in the Voc Rehab program, you'll receive counseling services and referrals to professionals who can help guide you through your time in school.
If you're a Veteran who has sustained severe injuries in war, Voc Rehab will help you adjust to your new circumstances in life. They will help find you a place to live that can accommodate your specific needs, such as wheelchair accessibility, 1st-floor apartments, and jobs you can do online or remotely. They also cover expenses such as bathing, dressing, eating, and speech therapy.
Can I use the Post 9/11 G.I. Bill and Voc Rehab at the Same Time?
No, there would be no point in using both the G.I. Bill and Voc Rehab at the same time because the benefits don't stack on top of each other. Meaning, you won't get the standard rate of the G.I. Bill and the standard rate of Voc rehab at the same time. These are two very different benefits the VA offers, and I want to show you how to get the most out of both of them.
Can I use the Post 9/11 G.I. Bill and Voc Rehab in conjunction with each other?
Yes! The best piece of advice I can give regarding your education benefits would be to use both of these programs in conjunction with each other. This means use the G.I. Bill first, which will give you 36 months of educational benefits with room and board with books and BAH. If you need extra benefits after the 36 months, apply for Voc Rehab to cover your remaining tuition costs.
Why Would I Need to Use Both Benefits?
For example, I used my Post 9/11 G.I. Bill Benefits for my first 4 years of school and needed 2 extra years for a Master's degree. Once my G.I. Bill was done, I applied for my Voc Rehab benefits to pay for the final 2 years of my Master's degree. Fortunately, I was able to get my benefits on time because I applied for them about 4 months before my G.I. Bill ran out. Using both benefits allowed me to walk away with a Bachelor's and Master's degree from West Virginia University with absolutely zero debt!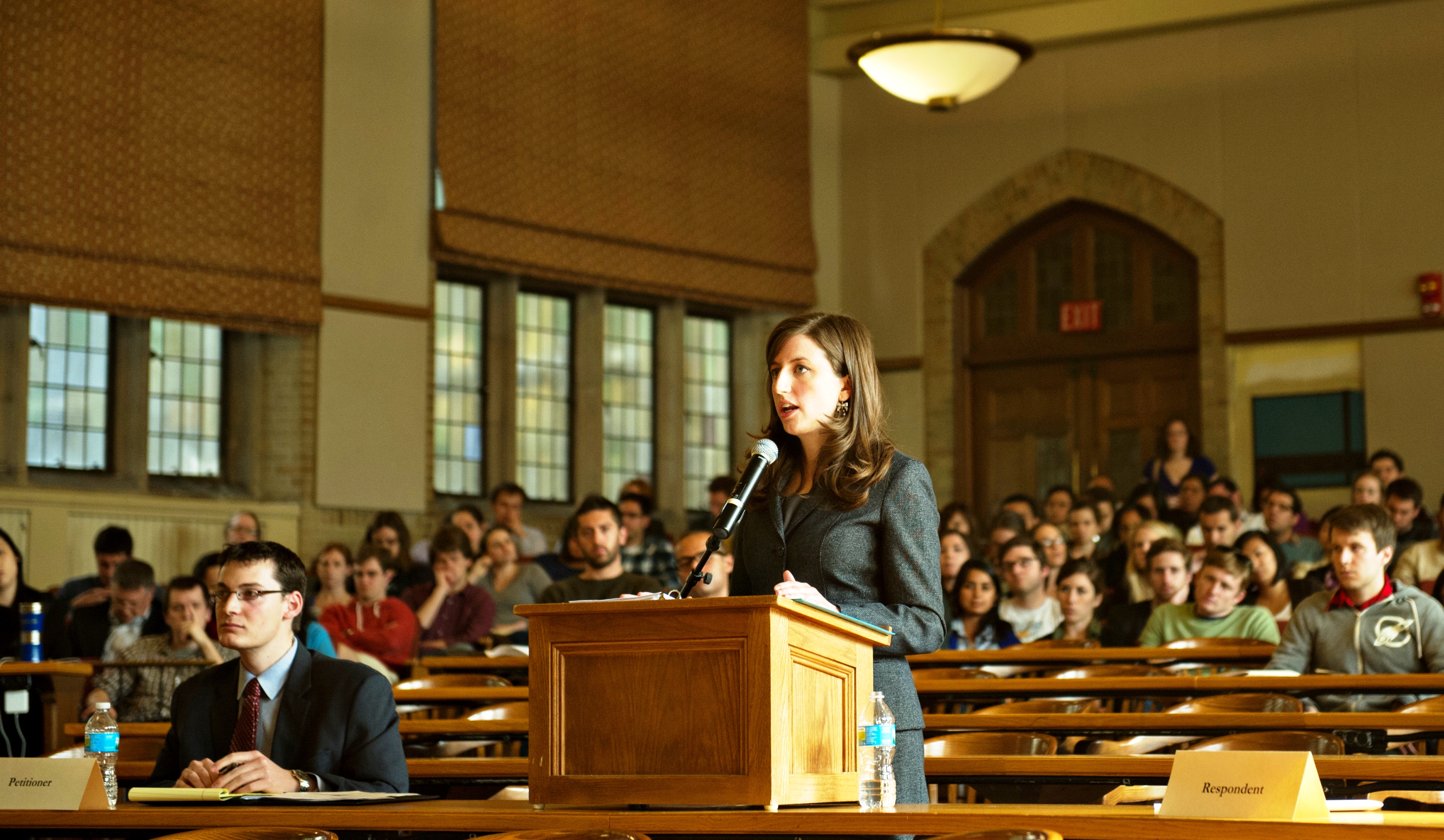 Which Benefit Should I Use First?
I get this question a lot from friends who are exiting the military and are concerned about paying for school, unfortunately, everybody's situation is different. However, let this serve as a guideline for you to apply to your own situation so you can make the best decision for you.
Why You Would Use the G.I. Bill First:
I'm not sure what I want to study and would like to get my Gen Ed done before I make a decision
I have a nice laptop and access to a printer/scanner
I need BAH and money for books
My school is a Yellow Ribbon Participant
I plan to get an advanced degree
If you answered yes to more than one of these questions above, chances are you should go with the G.I. first and the Voc Rehab second.
Why I Would Use Voc Rehab First:
I am living rent-free
I have limited transportation costs
I need a laptop and printer
I need gear and equipment for my tech school
If you answered yes to more than one of these questions above, chances are you should go with the Voc Rehab first and the G.I. Bill second.
Conclusion
The Vocational Rehabilitation and Employment program is specifically designed for Veterans with at least a 10% disability rating from the Veteran's Affairs. Referred to as Voc Rehab or Chapter 31, this program will pay for tuition and provide services to help get you a job in the field of study. My favorite thing about Voc Rehab (besides the tuition payment) is how they provide you with whatever resources you'll need for your time in school. I received a brand new printer/fax machine with a new laptop. This program is a great first step for Veterans who either don't have access to the G.I. Bill or want to extend their education benefits as far as they can. If you play it right, you could end with a Bachelor's and Master's degrees and pay nothing out of pocket.